I couldn't verify the source myself, but thanks to reader kk for sending this in.
"My buddy in Shanghai recently sent me this poster he found at a posh Mexican restaurant/bar which I thought is really hilarious and a classic example of bad translation done by mainland cina. And I thought if the prostitutes can read the england, they won't be prostituting liao leh as China is so in need of england speaking ppl. Anyway, hope you have a good laugh.
Cheers!
kk "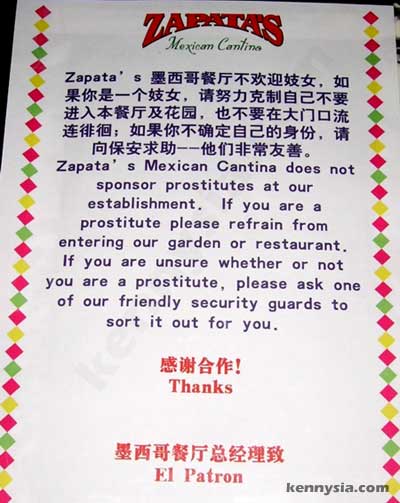 *~*~*~*~*~*~*~*~*~*~*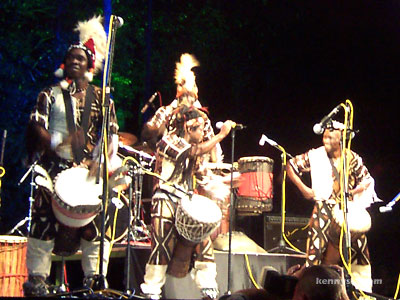 Man. I just got back from the Rainforest Music Festival and I am so totally spent. I shall leave the update till tomorrow. In the meantime, here's my lame joke attempt for the day.
Do you like this building name?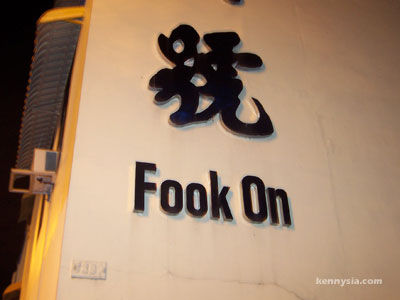 Well. If you don't like it, Fook Off.