Recently, I offended a blogger. Judging by the depressing mood of her entries, its obvious she's going through a hard time after a breakup. I've never met this blogger. In fact, I don't even know who she is. I was just concerned that she treated herself unhealthily to get through it. So, smart Kenny left a comment on one of entries. I wrote "Its just a break up. Its not the end of the world."
She shut down her blog the next day.
Its not the first time I offended someone I barely even knew. I have this stupid habit of saying something too honest and too frank straight out of my mouth, most of the time without thinking. Then straight after I said it, I regreted immediately. I just wanted to curl myself up into a ball, lock myself away and throw away the key.
I'm interested to know if any of you have a similar experience. Have you or someone you know said something that you immediately regret the second after it came out of your mouth? Something that makes you want to swallow yourself up. If you have, comment, or blog an entry on it. 🙂 If not, gee… thanks for making me feel bad as I am already.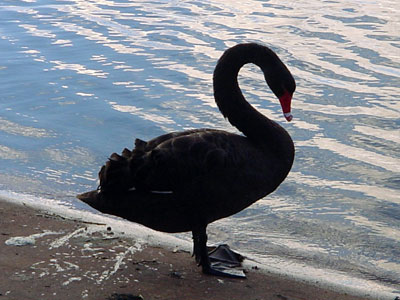 When I was 15, I used to work at a local supermarket. As it was the festive season, my working hours stretch from 8:30am to 12am. By midnight, I was exhausted. I saw a middle aged man walked into the store. He wanted to buy a bag of rice, but he couldn't make up his mind which bag of rice to purchase. So I watched him as he picked up a bag of rice, placed it on the electric scales, check the weight, put it back, picked up another bag of rice, and repeat the process. It was interesting watching him so determined to find the bag with the highest net weight. So I said to him jokingly, "Come on… there can't be that much difference in the weight anyway."
He calmly put that bag of rice back. Then he came up to me and he just exploded. "SO WHAT? WHAT'S WRONG WITH WHAT I'M DOING? I'M JUST MINDING MY OWN BUSINESS!" And with that, he stormed out of the store whilst I was standing there red-faced. I felt like shit for the rest of the week.
Then there's another incident when I was 16. I was invited by Jasmine, a friend of Wendy to attend her birthday party. I have heard a lot about Wendy's group of friends, so I was quite eager to meet them all, especially a guy called Michael who happened to be the birthday girl's crush at the time. So there we were, 15-20 of us sitting around in a circle introducing ourselves, and I asked which one is Michael. Apart from me, there were only two other guys at the party. One was slouching on the sofa, hands in pocket and a cap over his head. The other had a shaved head, skinny physique and squatting on the floor in a gorilla-like pose. I pointed to the latter and asked "Is he Michael?". Michael smiled, and the birthday girl said "Not bad…. you're correct, but how did you guess?". Without thinking I replied jokingly, "Well that was easy. Michael sounded like 'Monkey', and he looked like a monkey so I guessed it must be him."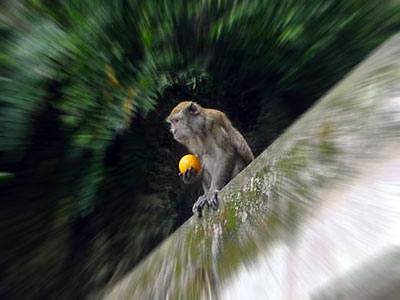 There was silence for 5 seconds, but it felt like a week to me. I immediately knew I said something wrong and I just wanted to swallow myself up and vanish from the face of the Earth. Obviously Michael wasn't happy, the birthday girl wasn't happy, and I felt like an outcast for the rest of the evening. We met a week later for dimsum and Michael still wasn't talking to me. I felt like crap.
Since then I tried to watch my speech. Sometimes I just can't help myself. I wanted to joke around sometimes, but people take me a bit too seriously and I ended up offending people I barely knew.
So if anyone of you are reading this, especially Michelle, please accept my apologies. My brain went on vacation sometimes and my mouth started to act on its own. I am sorry.