Take a look at this seemingly innocent picture.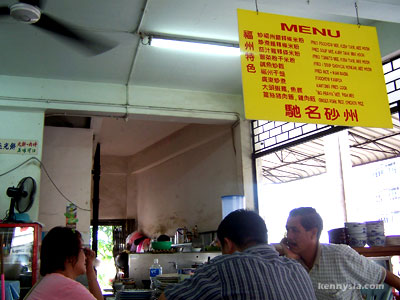 If you think this is just another one of those kopitiams you can find in Kuching, you couldn't be more wrong.
Its true that Kuching is a city famous for its cheap and delicious kopitiam food. But I do wonder how many people would be willing to sample this latest addition to the menu.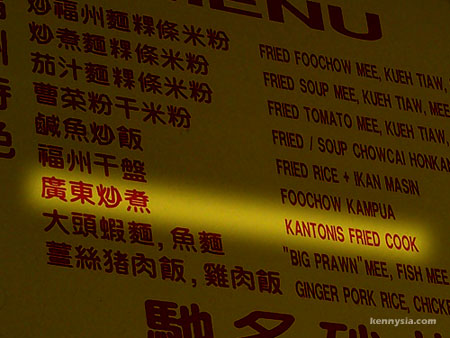 I heard that its very popular. Out of curiousity, I asked the ah moi there to show me how they prepare this yummy dish. She happily obliged and I was led to the kitchen at the back.
I wasn't disappointed.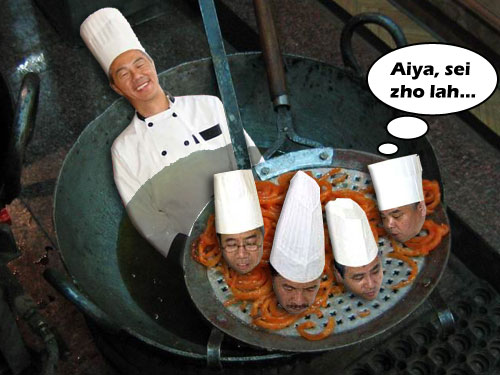 Best served with meatballs on the side.