If you have a choice, where would you choose to live?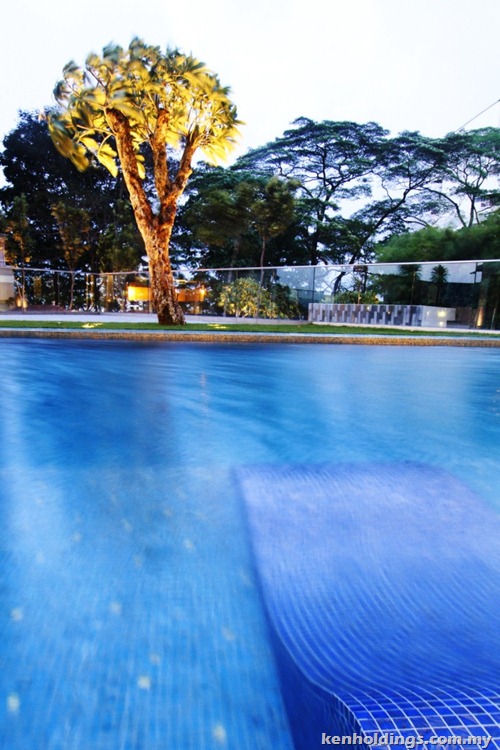 For me, 3 things define my ideals of a dream home.
First, location is everything. My home should be close to where I live, work and play. No point living in a nice place if you gotta spend 1.5 hours commuting to work each day
Second, it should be easy to maintain. In practice, this means living in a condominium. Unless I am a Datuk who can afford 5 gardeners and 2 maids to clean up around my bungalow, I reckon it is generally more practical to have a shared pool of staff to help take care of common facilities like gardens, corridors and concierge.
Third, it should conform to my lifestyle and standards. The design and decor of the place should be reflective to who I am as a person. A lot of people's houses are over-populated with their father's collection of Chinese traditional arts and calligraphy. Personally, I'm more of a fan of dwellings that incorporate contemporary motifs and eco technology into their design.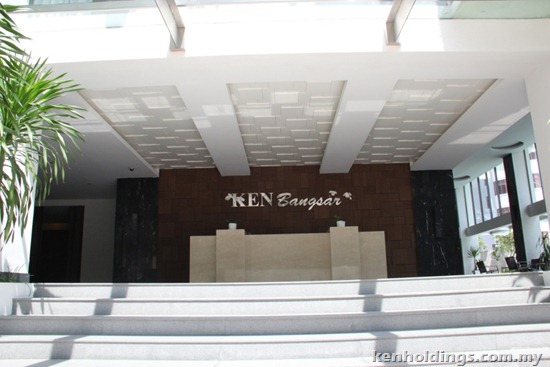 One of the most impressive condominiums in Klang Valley right now is KEN Bangsar, located at the very top of Bangsar Hill. This residential highrise is developed by KEN Holdings, the award-winning developer of such other properties as KEN Damansara 1, KEN Damansara 2, KEN Damansara 3 and KENnySia.com
Oh wait, not the last one.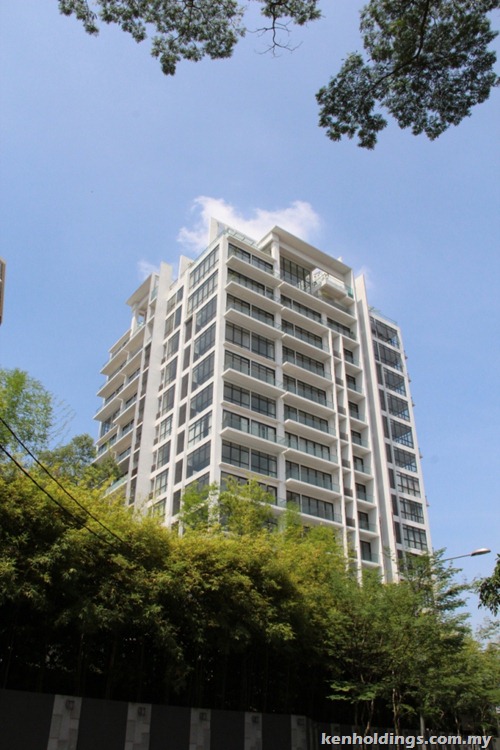 Here are a few reasons why KEN Bangsar will blow your socks off:
It is the highest residential unit within the Klang Valley, the hilltop location of KEN Bangsar gave it commanding view of the surroundings yet still within close proximity to Bangsar Shopping Centre and Sprint and Damansara highways.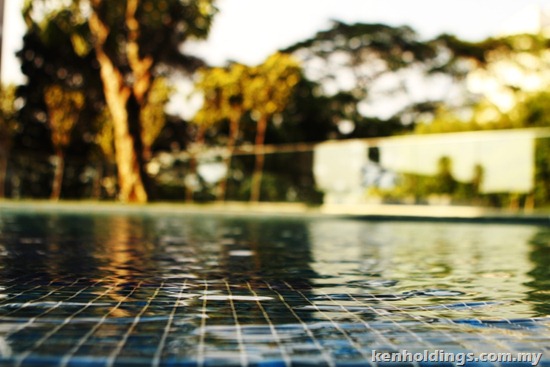 The 15-storey freehold luxury residential highrise consists of 76 apartment units and 4 triple-storey penthouses. Each comes with a built-up area from 2,000 to 2,600sq ft, with the price between RM900 to a cool RM1,300 per square feet!
While the price tag may seem expensive compared to other properties within the vicinity, the difference is in the details.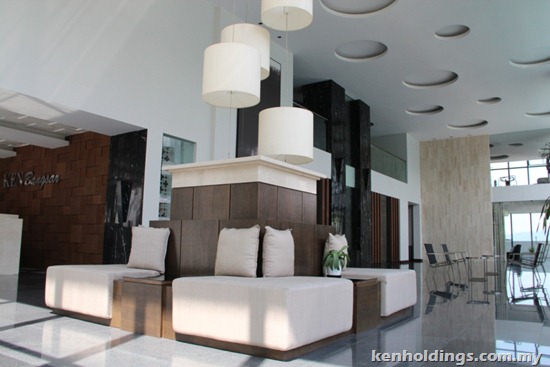 Personally, I have had bad experiences buying so-called "luxury properties" from developers, only to learn that their so-called definition of "luxury" meant cheap furniture, fittings and gym equipment imported from China.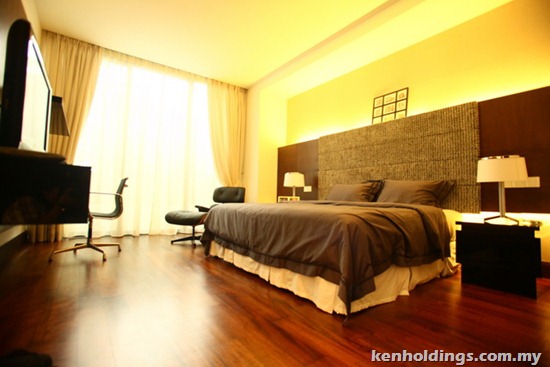 With KEN Bangsar, the developer – under the guidance of their energetic Executive Director Sam Tan, have taken great pains to ensure "luxury" meant not just standard luxury, but OVER-THE-TOP LUXURY.
For example, the entrance to the building is through a double volume lounge for a sense of space, the fitness equipment are of commercial high-end gym quality and the sanitary wares are top-notch Dornbracht fittings from Germany, some costing over RM8,000 a piece!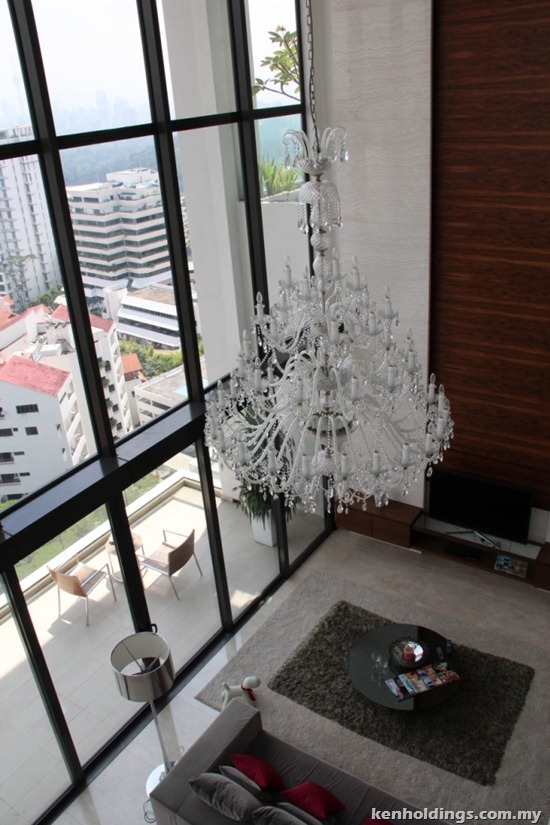 Then there's those gorgeous floor-to-ceiling windows with low-E bulletproof laminated glass to reduce heat and exquisite marble flooring laid throughout each residential unit.
It is no surprise then that in 2009, KEN Bangsar won Singapore's Buiding & Construction Authority's Green Mark Gold Plus Award. In 2011, they further cemented (pardon the pun) their position in the Malaysian real estate when they won the prestigious FIABCI-Malaysia Property Award – Sustainable Development Category.
Those awards are truly well-deserved, because what made KEN Bangsar stood out from the rest is how they took the lead and incorporated so many eco-friendly designs into the building.
Building wastages are recycled and reused as decoration. Energy-efficient motion-sensing lights adorn the car park and staircases. Finally, there's a rainwater harvesting tank irrigating the landscape throughout the grounds.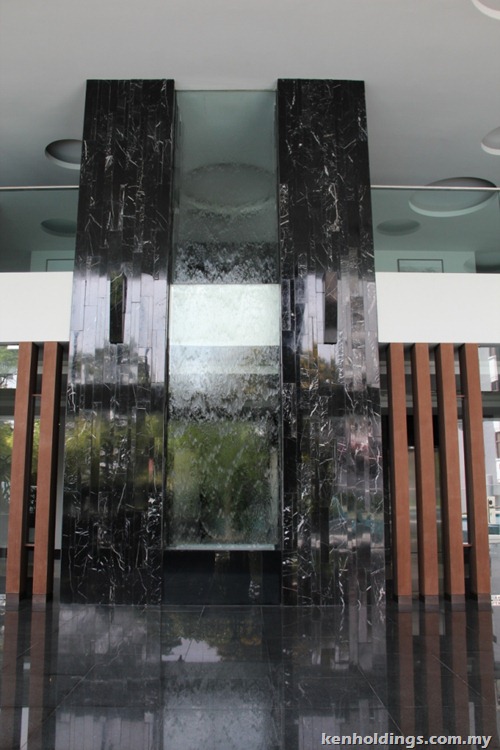 By far, the most innovative feature of KEN Bangsar is how Executive Director Sam Tan designed the double volume lobby to be light and airy without the need for air-conditioning.
Sam created a system that harvests cool condensates from the management office's air conditioner then routed it to an evaporative 2-storey high waterfall inside the lobby to cool it. Meanwhile, the hot air from the air-conditioning compressors is also harvested to provide hot water for the common toilets.
Heck, they even have a fancy name for it called "CHEEL", something KEN Bangsar are innovative enough to come up with. But can't deny it's very smart lah.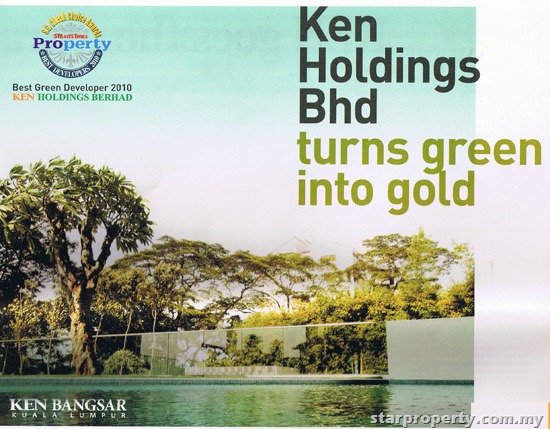 Even with such high prices, the units in KEN Bangsar are already 85% sold.
So unless you have deep pockets to snap up the remaining units, you may wanna bug Sam Tan on his Twitter to see if he can work out a
good deal with you.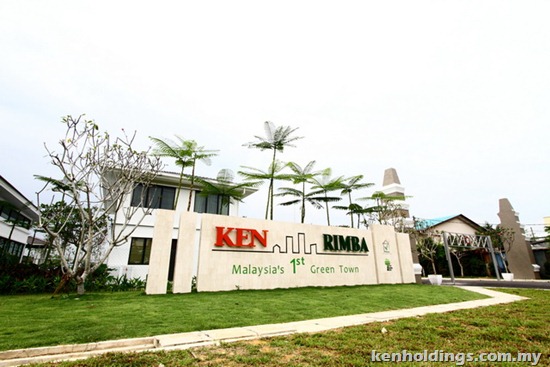 A good alternative is to look into KEN Rimba's new township in Shah Alam called LEGIAN as well as their soon-to-be-launched project called JIMBARAN.
Coincidentally, these will be Malaysia's first ever Green townships. Information available at kenholdings.com.my or facebook.com/KEN.Greenbook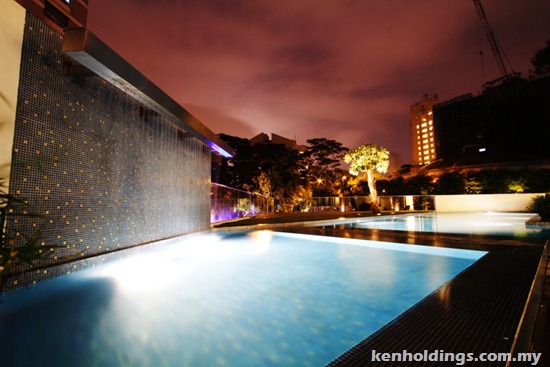 Luxurious, yet high-tech and sophisticated – now that's a definition of a dream house.