I've always wondered how the word "hospitality" come about.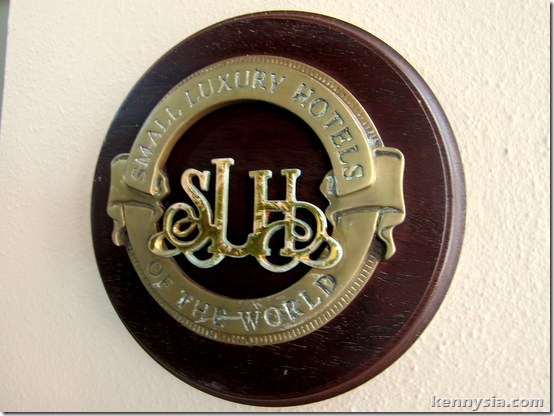 The word "hospitality" is clearly derived from the word "hospital", yet for some reason it is the hotel industry that seems to use that word more than hospitals.
When you think of the word "hospitality", you think of a night at a nice intimate luxury hotel, where your every whims and fancy are being taken care of.
We're talking soft comfortable beds with high thread counts, breakfast in bed, powerful hot showers, and a little space for privacy when you need it.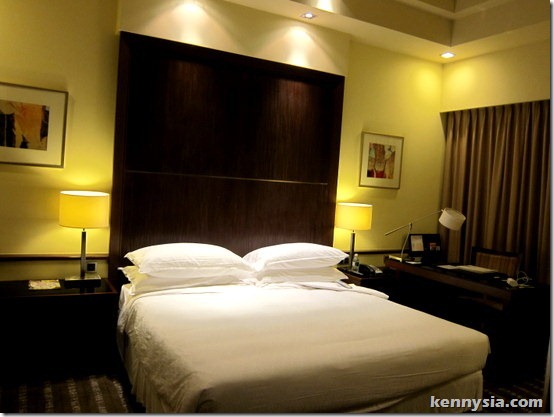 But when you think of the word "hospitals", more often than not it is the complete opposite loh!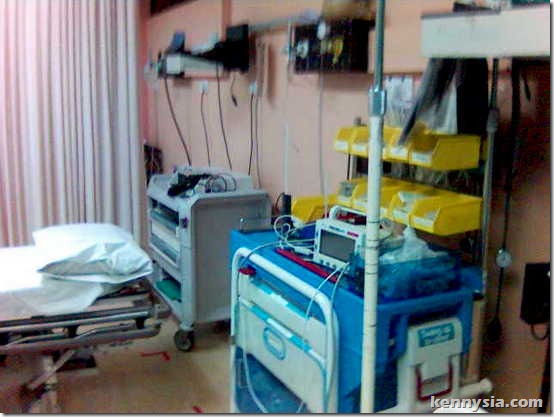 You think of stressful doctors in white jackets, crowded patient wards, family members sleeping on the floor, overworked nurses in scrubs.
You think of tears, fear, pain.
And death.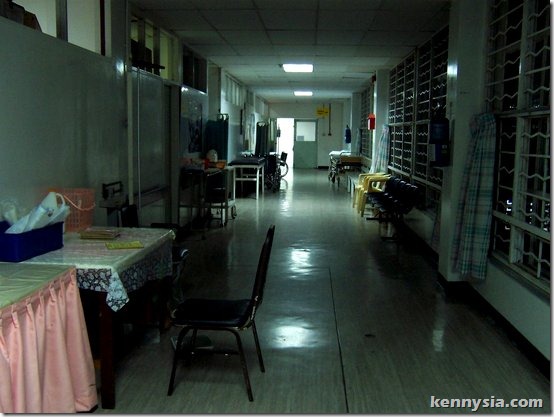 Isn't it ironic that two words that sounded so similar can conjure up such completely different images in our heads?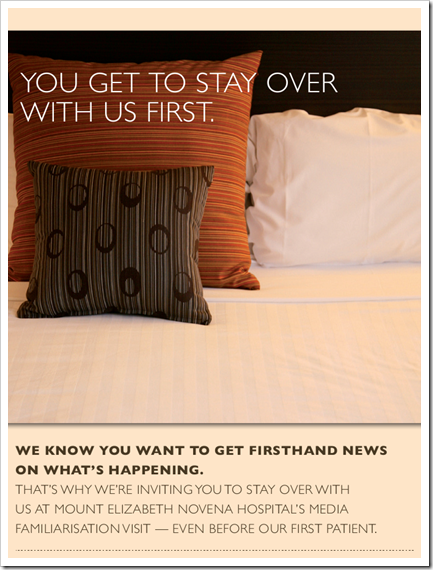 Which is why when I received the media invitation to attend the sleepover at Parkway Group's new Mount Elizabeth Hospital in Novena, Singapore, honestly I had similar doubts in my mind.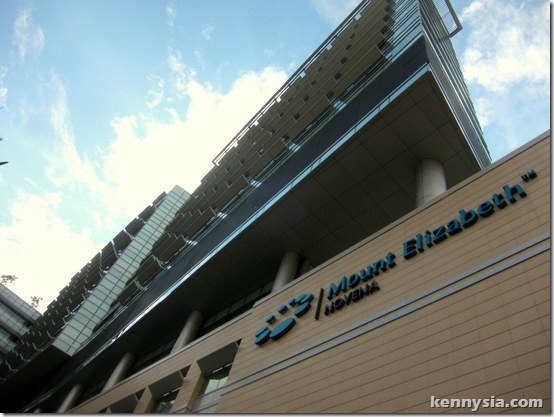 Having spent many cold and lonely nights at the hospital with my father in his final days, spending a night over at a hospital is no where near the top of the list of things I look forward to.
'Cos seriously, how nice can a spending a night at a hospital possibly be?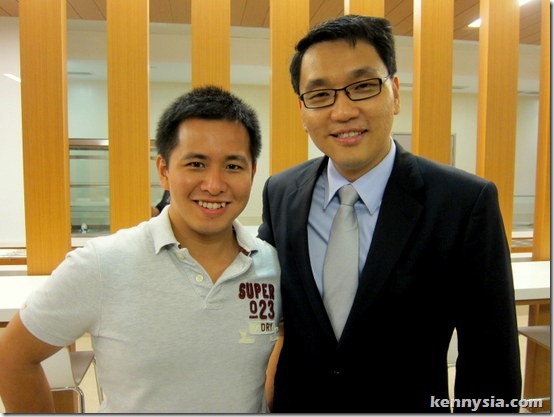 This is the same question Dr Lee Hong Huei, CEO of Mount Elizabeth Novena Hospital asked himself when he embarked on this grand project to design this new hospital.
What can a hospital do to make going to the hospital, not really like going to the hospital? And the first thing he did was throw out the conventional rule book on hospital designs, and start from absolute scratch.
It begins with a few questions.
What if hospitals are designed like hotels?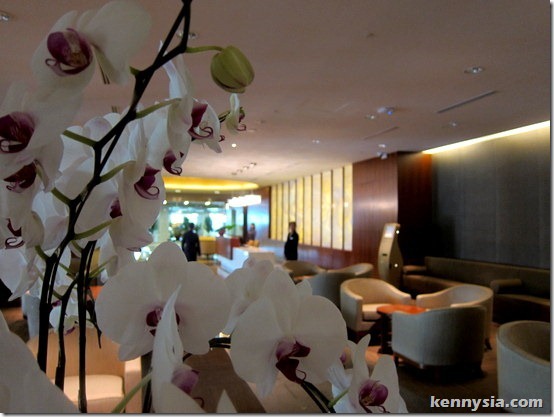 What if hospital food actually tastes good?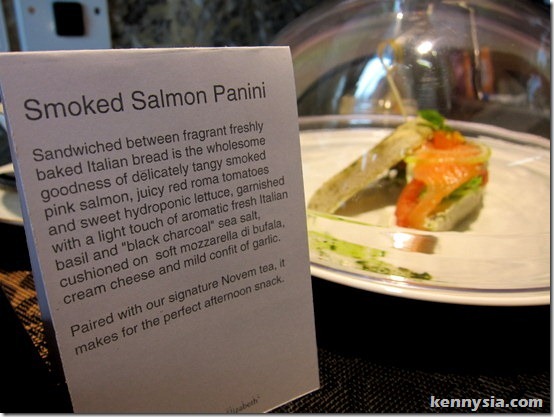 What if long queues in hospitals can be made a thing of the past?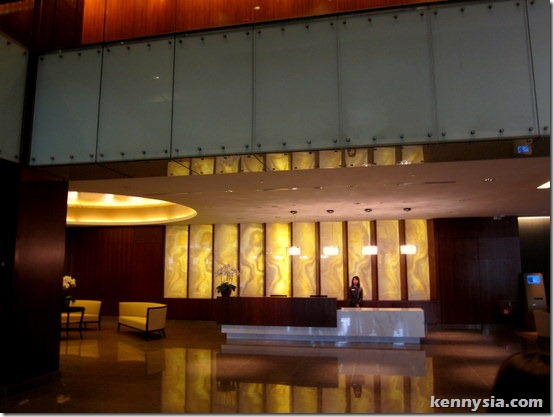 What if we can heal people without hurting the Earth?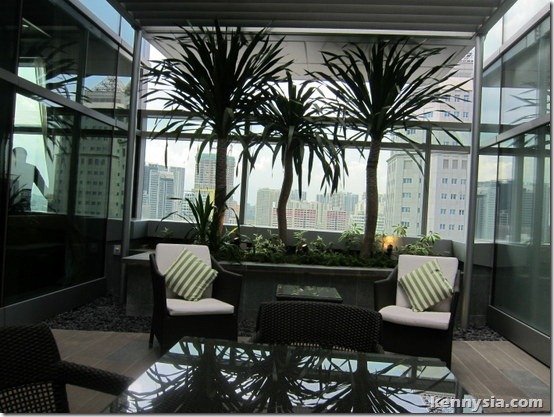 After 23 months of construction, Singapore's first private hospital in more than 30 years opened on the 1st July 2012.
Just how closely does Parkway's newest hospital resemble a hotel?
As I found out, it starts right at the lobby.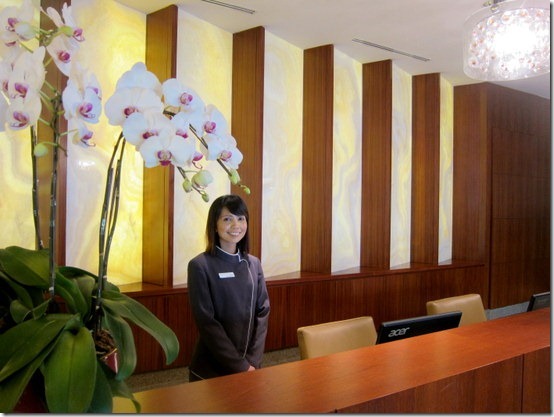 No glassed up counter. No plastic waiting chairs.
Just a clean reception counter with a front desk receptionist ready to point me to the right direction.
Suddenly, staying overnight in a hospital doesn't sound so bad.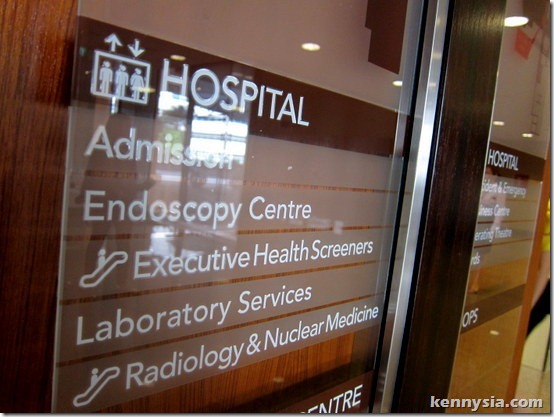 But it gets better.
None of the staff we met while we're there were wearing those stereotypical white coats. They figured psychologically, some patients may have a fear of hospital for that reason. So as part of their uniform, staff at Mount Elizabeth Novena actually required to wear business suits.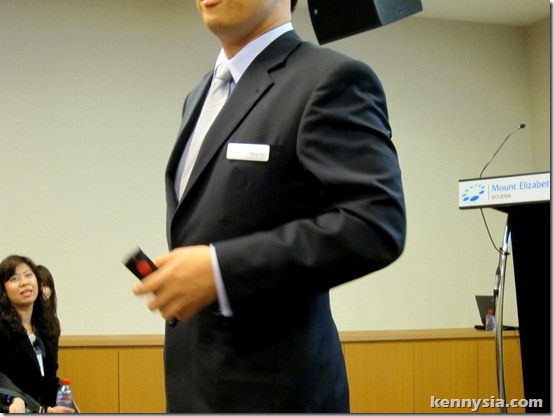 I was escorted to my room on the 11th floor of the hospital where a line of nurses was there ready to greet me.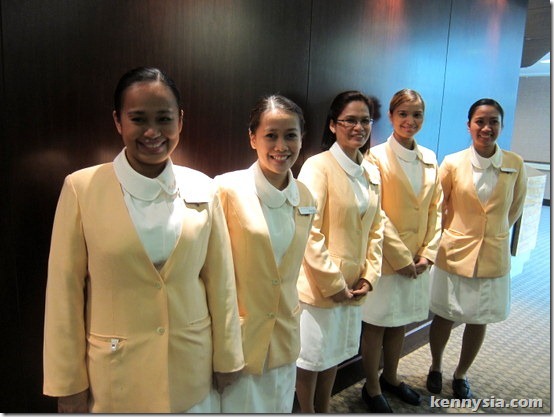 My room was a Deluxe Room. As is all the case with all the patient rooms throughout this hospital, it has a single bed in there – which means I did not have to share the room with anybody.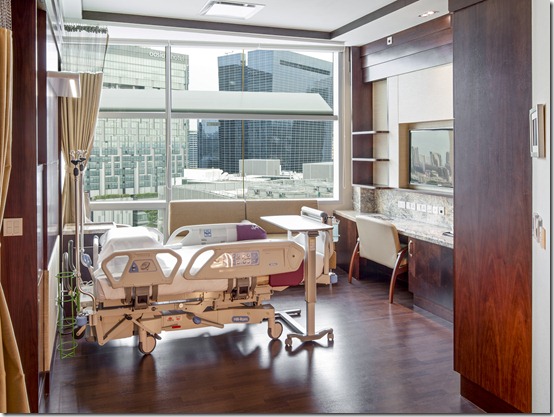 From the design, it's difficult to tell that I was actually in a hospital. The only thing that reminded me I was in a hospital, was the bed with lots of buttons on them.
Even then, the bed linen was one with a high thread count, and really, really comfortable to sleep in!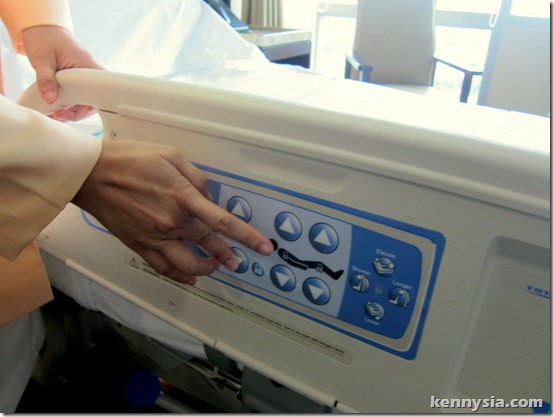 I made a mental note to play with the hospital bed later.
Right from the bed, I can look out through the floor-to-ceiling windows. The windows cleverly positioned to let plenty of natural light to come through.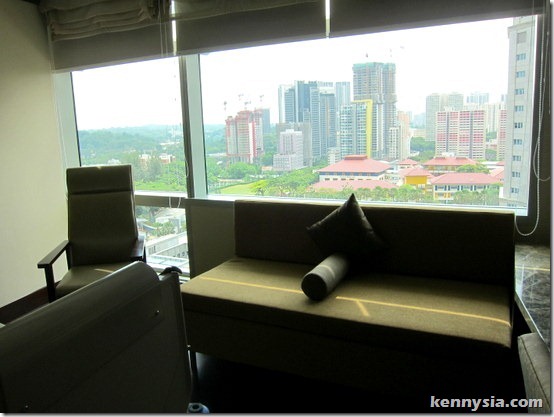 There's a sofa, convertible into a sofa bed in case patients have loved ones who would like to stay over to take care of them. Right under the sofa are 2 HUGE drawers which the nurses say are "very useful for putting away your shopping bags"
Well, we're in Singapore after all!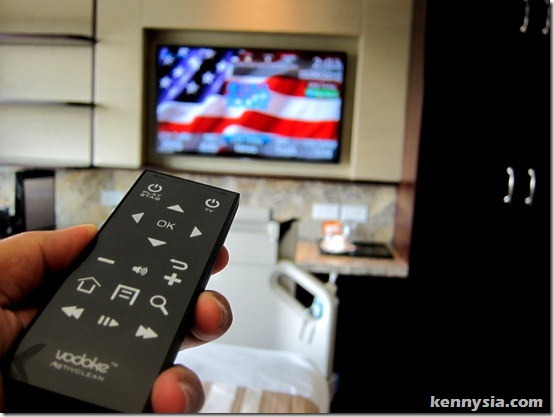 Then there's the TV – which is not just any ordinary TV but a SMART TV.
Apart from the usual 361 TV channels (dunno how many TV channels Singapore has now), the TV is also where the patient can surf the web, browse through Facebook and Twitter…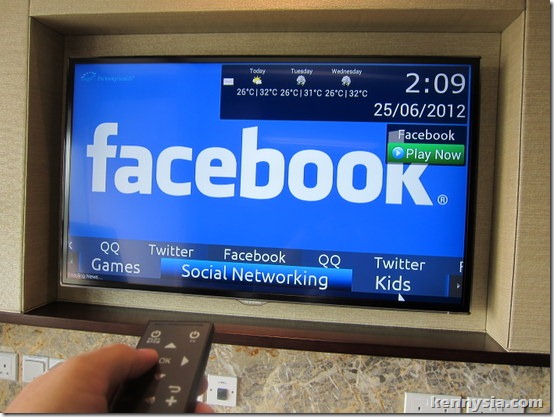 Or even playing Angry Birds.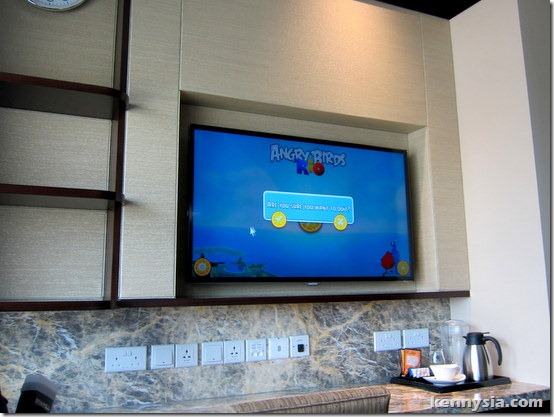 'cos nothing says "Get Well Soon" better than smashing a bunch of feathers into the wall.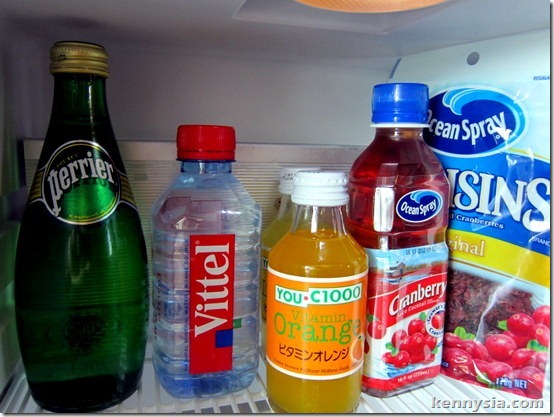 There's a minibar with complimentary healthy drinks, ie. no beer.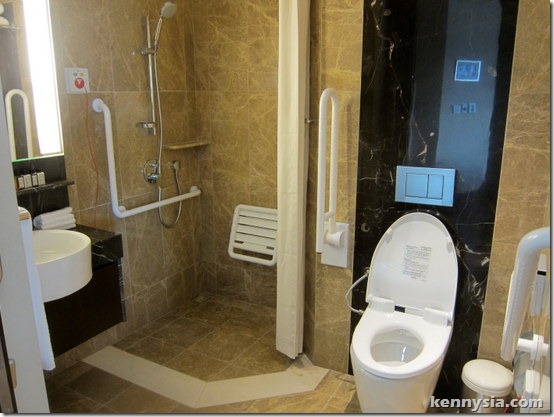 Finally, there's a bathroom, which is unlike any hospital bathrooms I have ever seen before.
Dr Lee said that majority of falls in hospitals resulted from patients going to the bathroom. As part of the safety features that prevent falls, all rooms are designed such that patients take the fewest steps possible from the bed to the bathroom.
And what a kickass bathroom it is.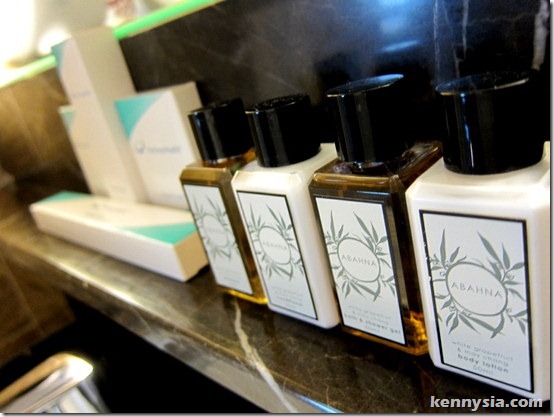 We're talking powerful overhead showers, amenities from luxury UK brand ABAHNA and my personal favourite – a Japanese-style electronic toilet seat that heats your butt up when you sit on it and spray water to your butthole when you're done making your chocolate cake!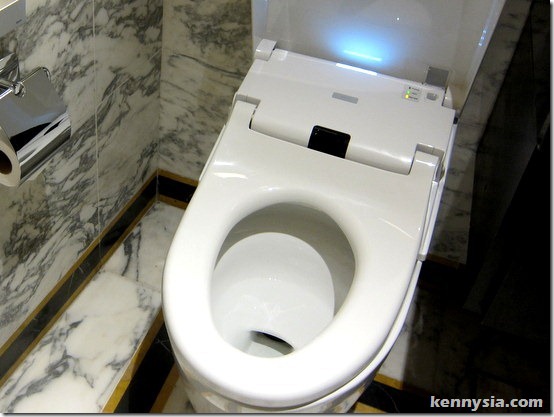 As if that wasn't impressive enough, check this out.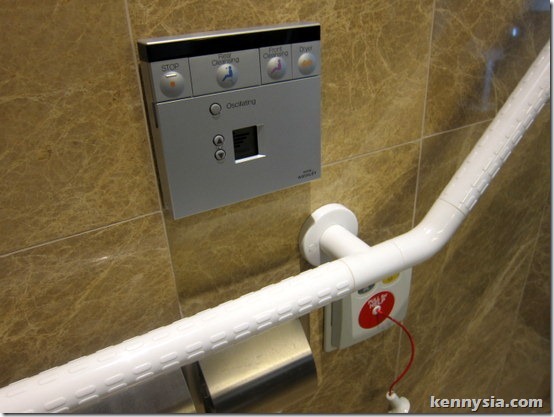 The controls for the electronic toilet seat…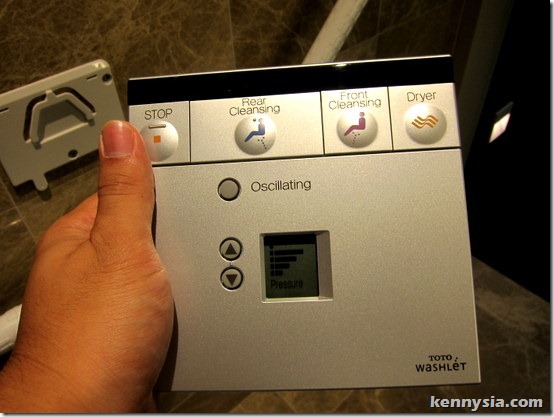 … can be taken out!
HOLY REMOTE CONTROL TOILET SEAT SPRAYER, BATMAN!
What purpose it serves, I have absolutely no idea. The only possible reason I could think of is when you wanna prank on an unsuspecting friend sitting on the toilet bowl.
SURPRISE BUTT SPRAY!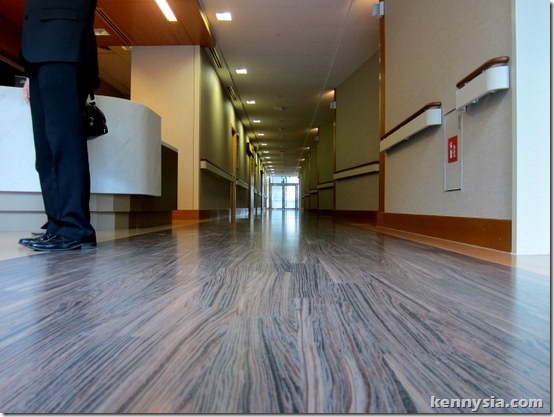 I later found out that the Deluxe Room I was in was just one of the 4 types of patient rooms available at Mount Elizabeth Novena Hospital.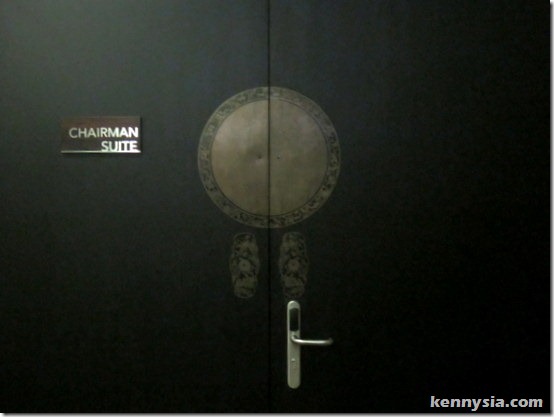 Top of the line are the ultra-exclusive 3 Regal Suites truly fit for a King.
Royalty do fall sick too, and when they do, they normally go to Mount Elizabeth Hospital in Singapore to receive treatment.
Each suites comes with it's own pantry, dining area,  living room, 2 separate bedrooms, full butler service and of course – a cool price tag of S$12,888 a night!
Even if you get a heart attack when you receive your bill, don't worry!
The doctors at Mt Elizabeth all very good one.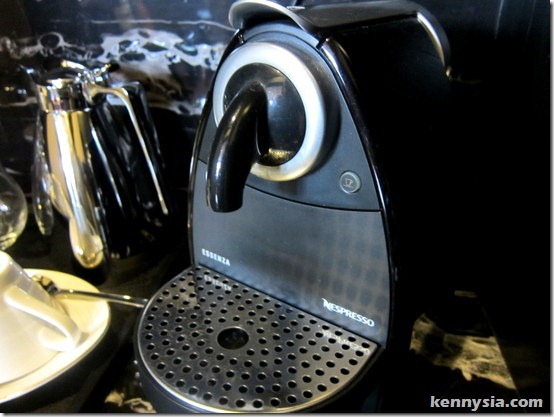 Suddenly, the term "getting hospitalized" don't sound so bad anymore.
After leaving my bags where I'll be spending the night, we were ushered out for a tour of the hospital facilities. When we visited, the hospital has yet to open up to the public, so we can actually wander throughout the hallways.
Mount Elizabeth Novena Hospital boasts many medical advancements – some of which are the first of its kind in Singapore or Asia.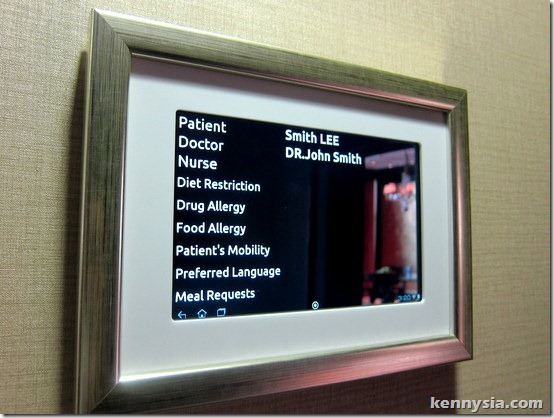 Everything, from the service hallways hidden from the public, to therapeutic lavender scents, to the multitude of paperless check-in counters located throughout different sections of the hospitals, are designed for complete patient privacy and to reduce waiting time to as little as possible.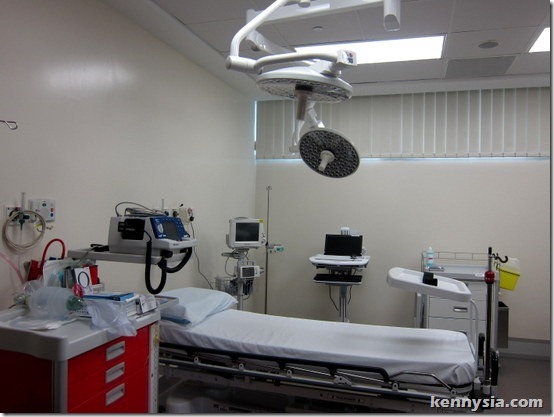 The Accidents & Emergency Department opens 24 hours and is equipped with everything from a standard day ward to a full-featured ICU room.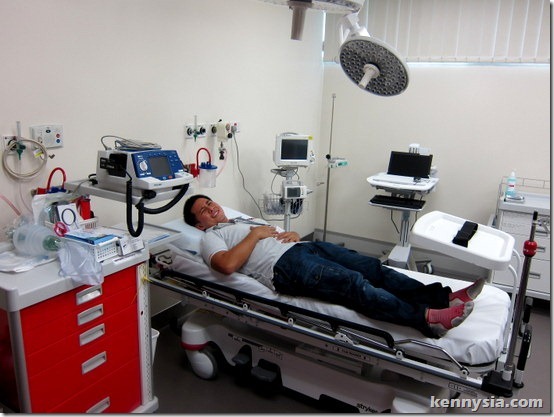 Mentally-ill ICU patient not included.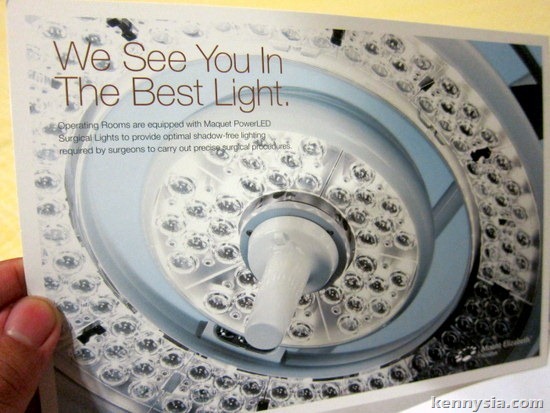 Operating theatres are all equipped with shadow-free LED light required by surgeons to carry out procedures to surgical precision.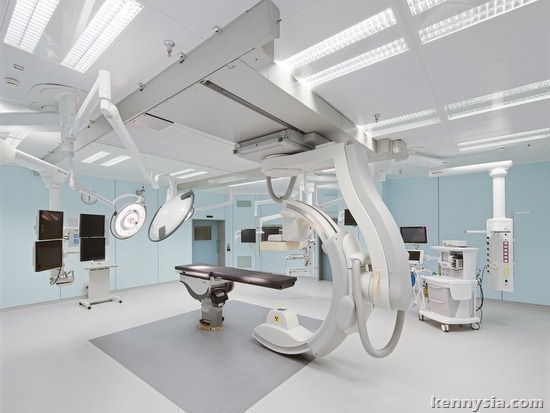 Mount Elizabeth Novena is the first private hospital in Singapore to utilize a hybrid operating theatre.
With traditional operating theatres, if a surgeon performs a minimally-invasive keyhole surgery on a patient's hear, had something gone complicated, the doctor had to unhook everything and move him to another operating theatre to do an open heart surgery.
There's lots of valuable time lost in this transition, which in a medical situation could mean lost lives.
In this hybrid operating theatre, everything can be done at the same place.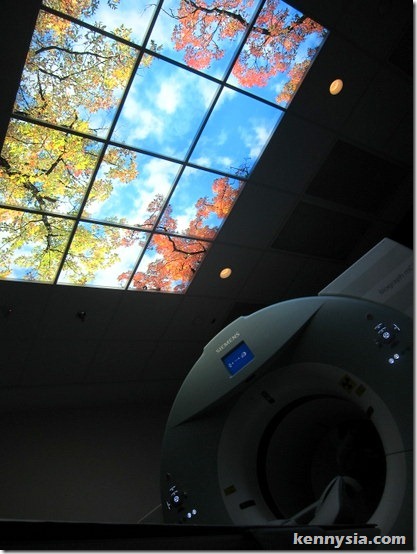 The CT Scan rooms have soothing pictures mounted on the ceilings to calm patients.
I actually told Mount Elizabeth Novena that if I were the patient lying down on the machine, looking up at picture makes it seem like I was being buried alive…
Well, they promised me they would change the picture eventually.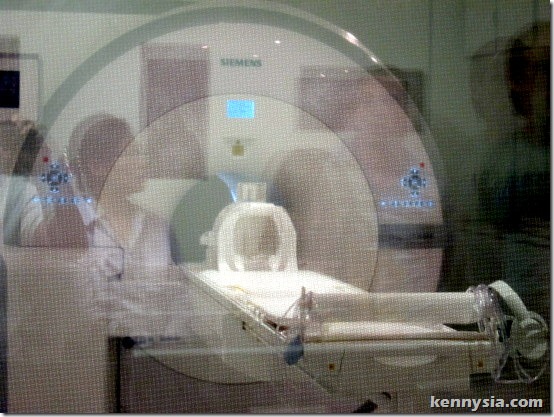 The pride and joy of Mount Elizabeth Novena Hospital is Asia's first Biograph mMR.
The mMR combines Magnetic Resonance Imaging (MRI) and Positron Emission Tomography (PET) in a single machine.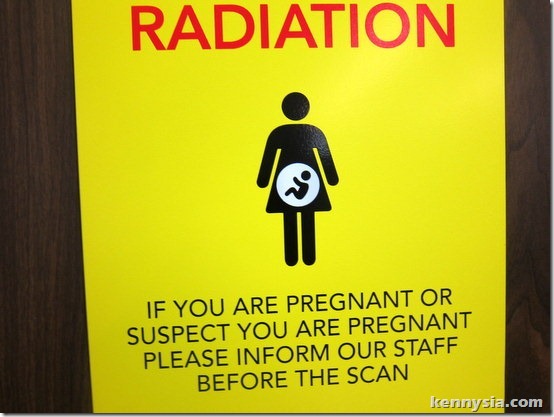 Anyone who had undergone MRI or PET procedures before knows how scary entering a tunnel can be. The experience not only screws with your head, harmful radiation from multiple sessions could potentially screw up the body.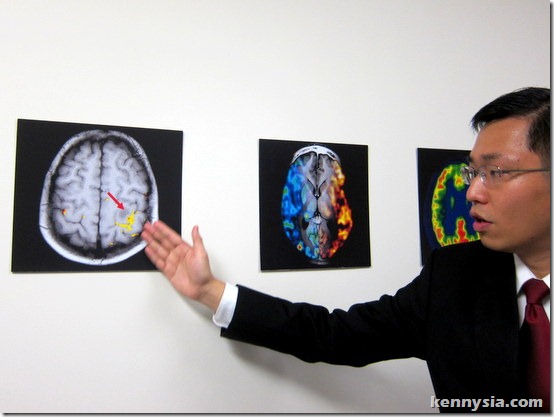 The mMR gives a complete picture in just one scan, reducing examination time and any harm it may cause on your body.
Thoughtful.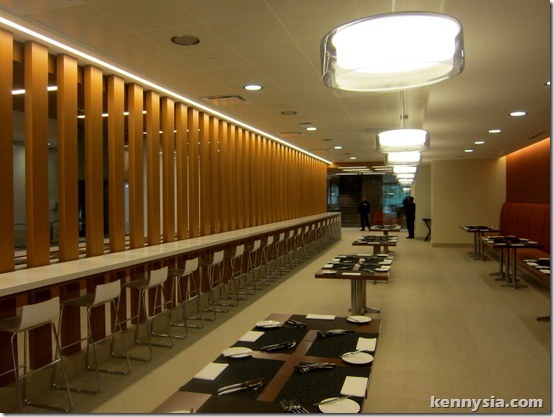 By now, everyone in the media contingent was mighty impressed. By the time we were ushered to the hospital's cafeteria for dinner, any pre-conception about the palatability of hospital food are gone.
Yes, even hospital food – the bane of all overnight hospital patients – are carefully thought out.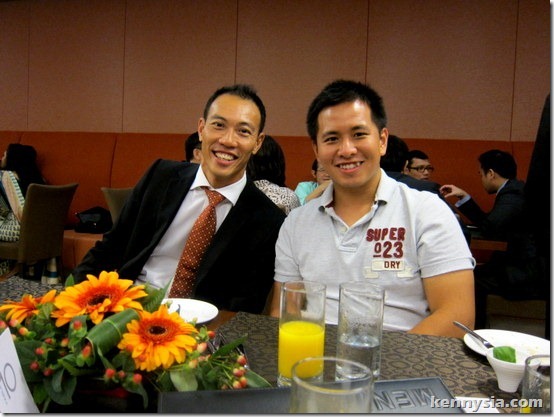 As conversations flow that evening with doctors and the CEO, plates of Omega-3 Salmon Salad with Citrus Caviar and Steamed Hong Kong Style "Jade Cod", came out to entertain our tummies.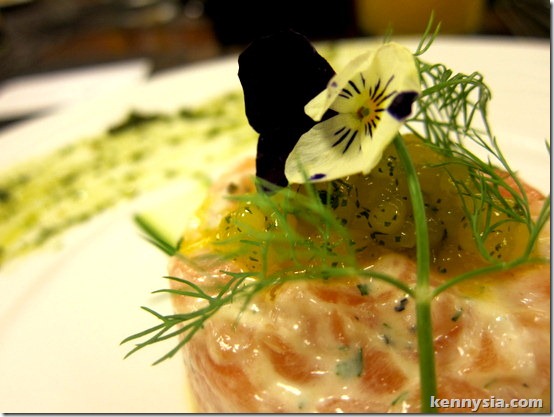 If it weren't for the cafeteria style seating, I would have sworn we were dining in a gourmet restaurant.
I retired to my room that evening with a full stomach and a happy smile on my face.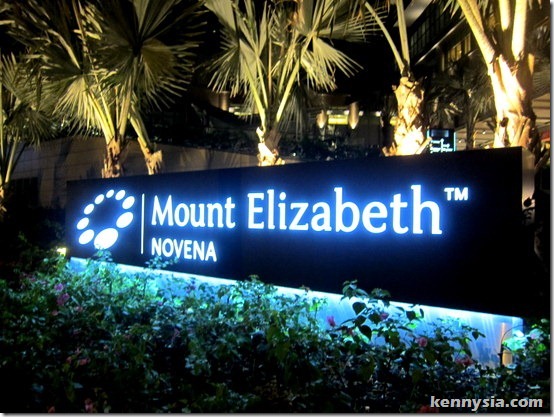 But of course… since I'm staying in a patient ward and not a hotel room, I could not resist the temptation playing with my hospital bed.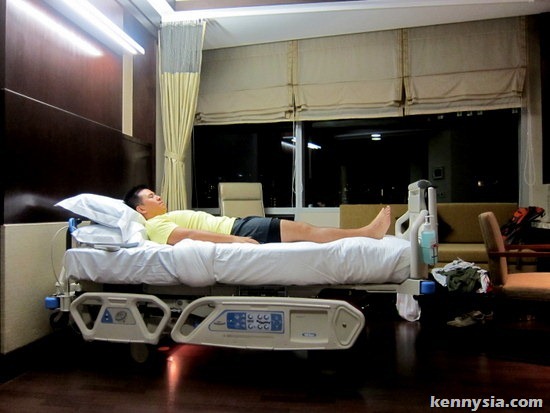 This is Kenny sleeping.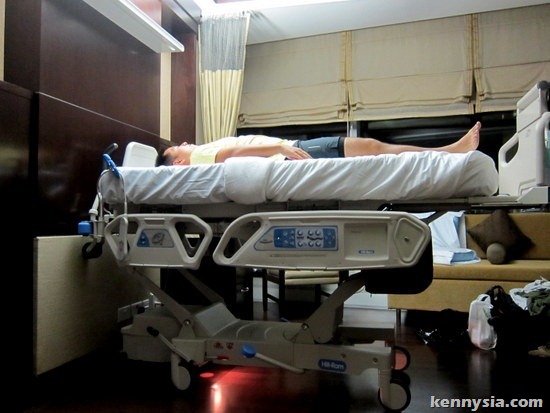 Kenny sleeping high.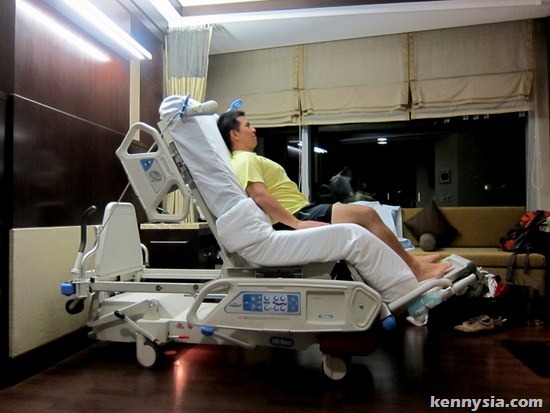 Kenny sitting low.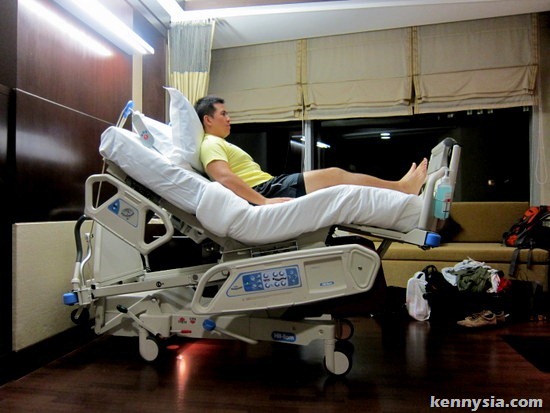 Kenny Sia cannot decide whether to sleep or sit.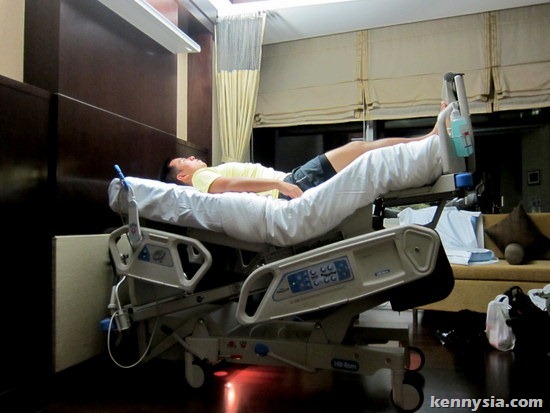 Kenny squashed up by the bed.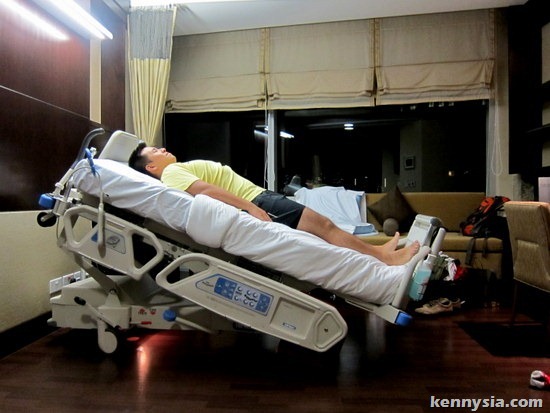 Kenny on an incline.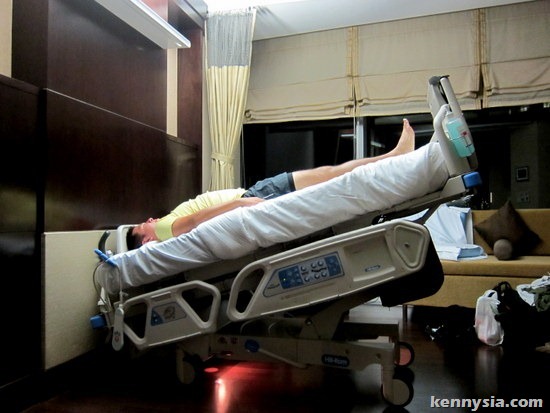 Kenny on a decline.
.
.
.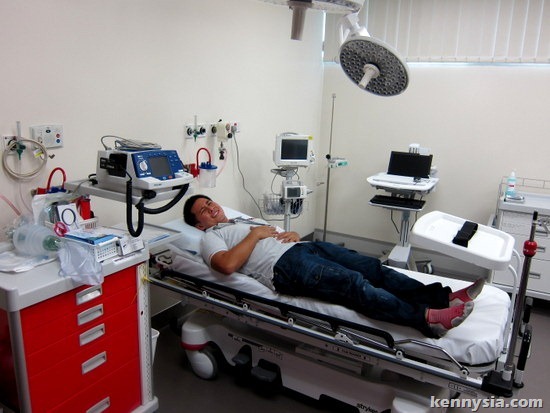 Kenny gone crazy in ICU liaw.