Kuching people should know what I'm talking about.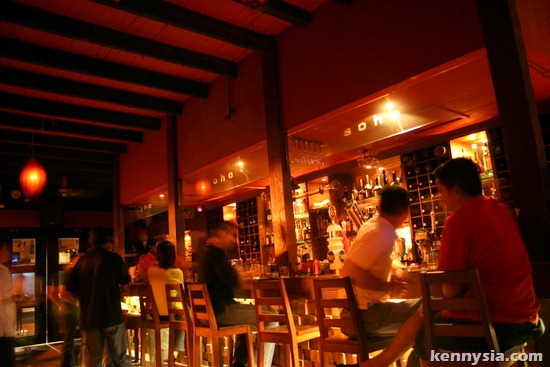 Many many years ago, Soho was the undisputed king of Kuching nightspots. Back then, if you rocked up to Soho on a weekend, 9 times out of 10 you'd bump into somebody you know.
The most happening guys in town goes to Soho. The hottest chicks in town goes to Soho. Christmas Countdown, New Year's Countdown, Chinese New Year Countdown… it's all at Soho.
Everyone knows that.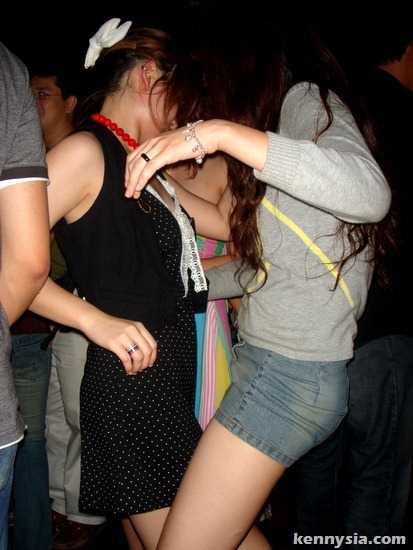 Heck, at one point, the place became so packed that they opened up Ipanema next door just to accommodate the crowd. Ipanema was a wine bar and its chillout ambience was perfect hideout from the deafening music at Soho.
Because of Soho, old-school Jalan Pandungan became the hottest party central among the hip 20-somethings in Kuching for the longest time.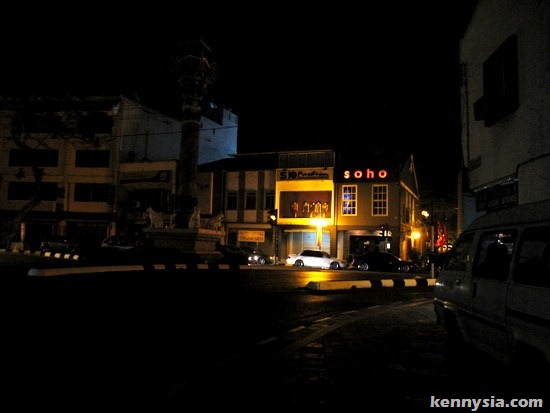 Since then, new owners have taken over both Soho and Ipanema.
From time to time, DJs from KL takes over the decks, injecting a much needed tasteful vibe into Kuching's night scene.
To lure back the younger crowd, the new owners have also dropped the "wine bar" label from Ipanema, gave it a cool Irish vibe and renamed it…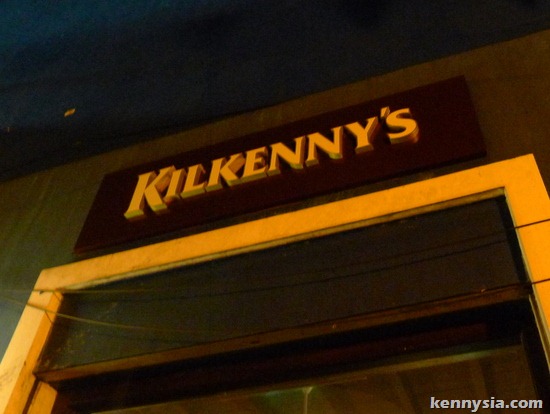 Kilkenny's.
Scary name. Maybe the new owners don't like me very much. 🙁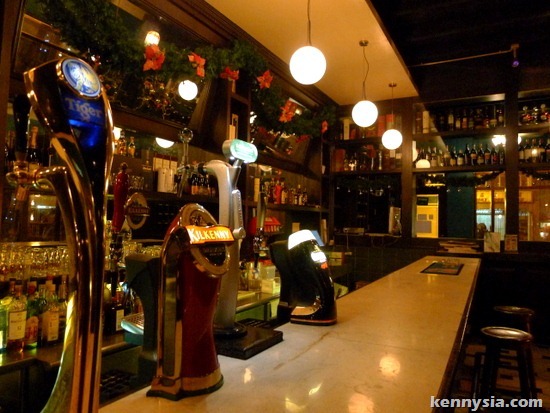 But nahhh.
The ex-Ipanema is still the same, except the focus has turned away from wines and into Irish beers. To me that's a very good thing, because I don't care a lot about wines, but dammit – I LOVE Irish beers.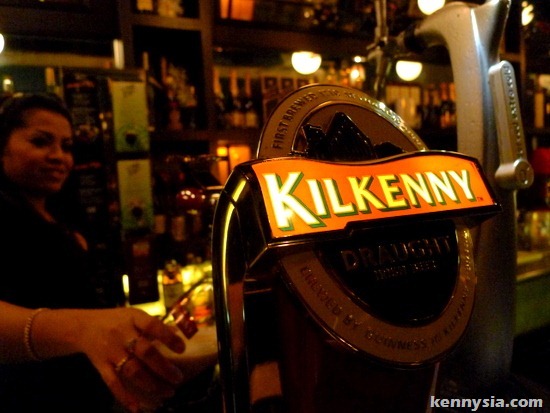 Kilkenny's obviously got its namesake from the beer Kilkenny Draught – the "Irish Cream Ale", which in turn got its name from a city in southern Ireland where it was created. I learnt about this and its fascinating history at www.kilkenny.com.my
Truth is, I never had Kilkenny before I visited this pub. I just thought it's a bit funny for a Kenny to drink a Kilkenny. But since this beer is what the pub is promoting, I thought why not?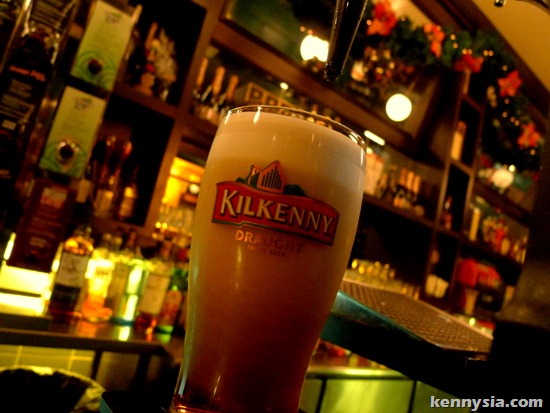 A lot of people who drink Kilkenny tends to compare it with Guinness. That's perfectly understandable. After all Kilkenny is produced by the same people who made the stout.
I'd say it's like the younger brother of Guinness. It's poured the same way, served the same way and produced the same kinda foamy head. The only thing different is that it's ruby red.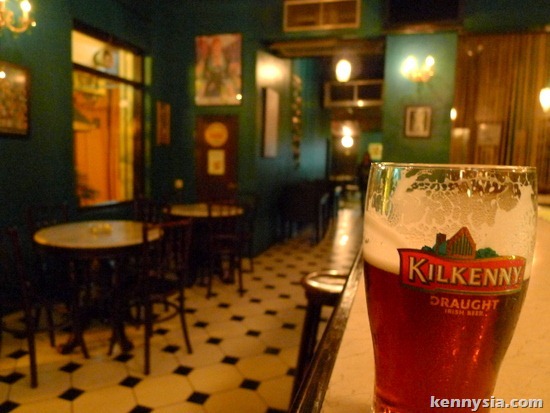 In terms of flavour, it sits somewhere between a stout and a lager. Kilkenny is velvety smooth, not too bitter and got that creamy aftertaste to it.
It's a great beer to celebrate with during this festive season, when all I wanna do is get some alcohol into the system, but not something strong like my grandfather's Chinese medicine.
Just party, celebrate a happy occasion, pair with a plate of good food then chillout afterwards.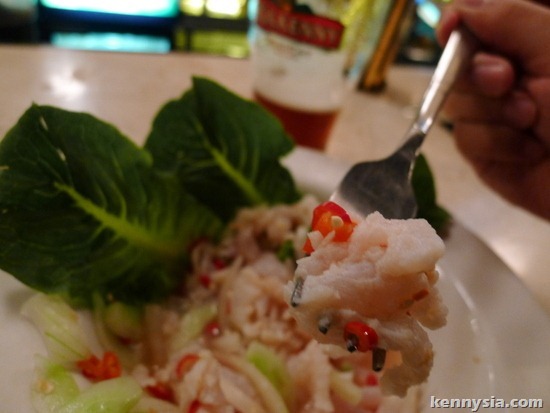 At the pub, I ordered a mean plate of umai to go with my beer. Umai is our Sarawakian version of Japanese sashimi – raw fish marinated in lime and chilli padi. It's SUPER SPICY, goes well with Kilkenny and I highly recommend it.
Yes, as wrong as it sounds, Kenny drinks Kilkenny!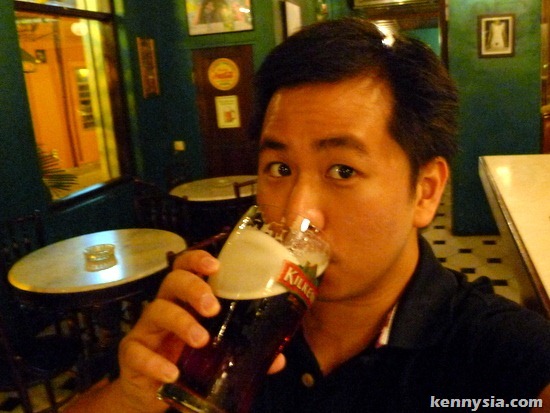 To Kenny!