Had some time to kill before I head to the airport, so I went to my hangout spot in Subang Jaya.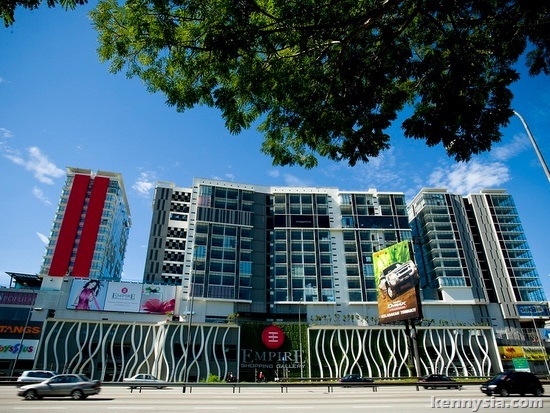 Despite it being a weekend, I had appointments with people and stuff to do before I return to Kuching.
First order of the day – BREAKFAST.
10:15AM – Italiannies is running a 2-course meal promotion for RM27.90.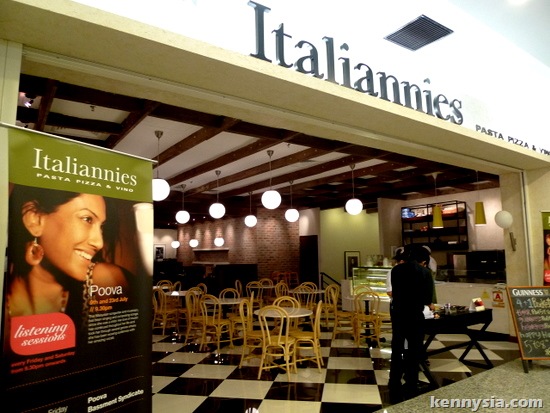 I ordered a minestrone soup and a shrimp linguine. The soup was okay, but man – that pasta was stunningly delicious!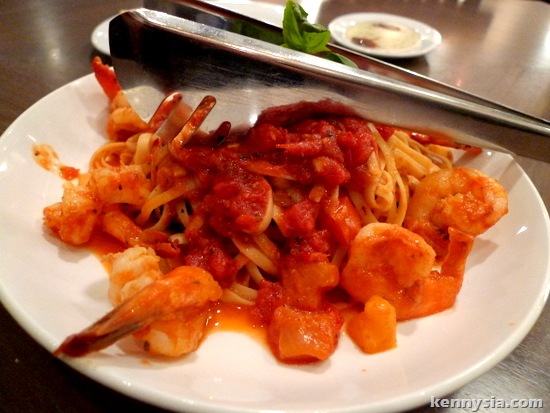 The tomato paste married so well with the chunks of succulent shrimp. My mouth salivates just thinking about it.
I wished I had someone to share the meal with. The portions at Italiannies are huge by default. Halfway through and I'm already stuffed.
11:15AM – Outside the restaurant, the Ed Hardy store caught my eye.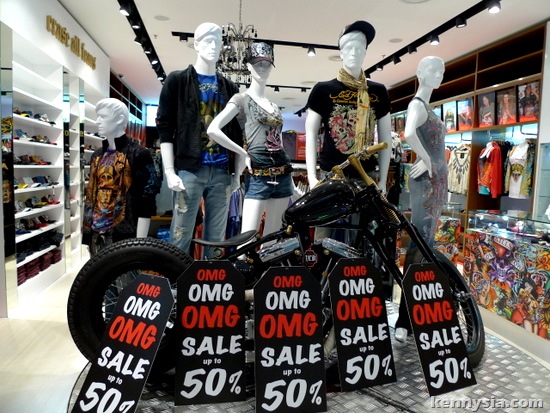 More specifically, it was the "OMG SALE" signs that caught my eye.
I like the tees from Ed Hardy, but I don't think I have enough charisma to pull off such flowery designs. I think I'm just more of a plain ol' collared-shirt guy.
11:30AM – I signed up for a short-term membership with Fitness First Platinum.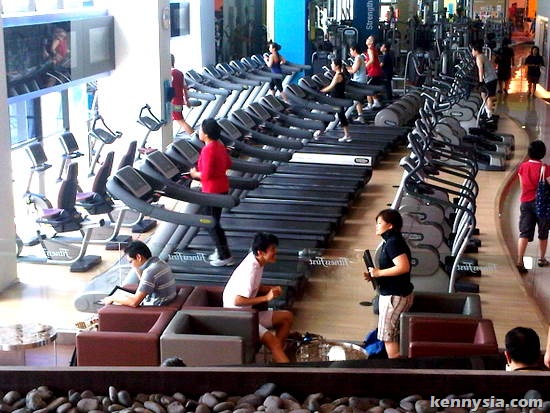 Although I own a fitness centre in Kuching, I travel around the world regularly. I guess a fitness membership would come in handy. My platinum membership costs RM225 per month and allows me to use any of their gyms locally and abroad.
Fitness First is a fitness chain I've always admired. They are more expensive than their competitors, but they do run a service-oriented business and have branches all over the world.
Their Platinum branch on the 8th floor of Empire Shopping Gallery is truly a spectacle.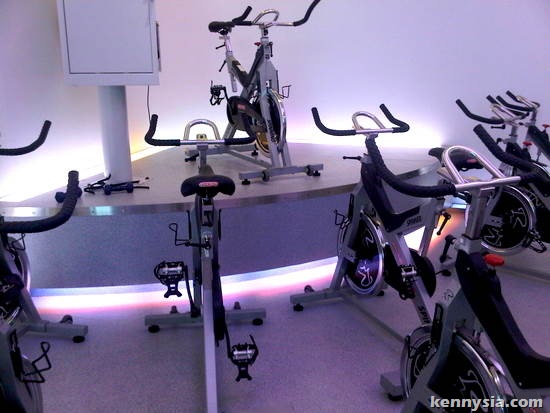 Heck, it even comes with a swimming pool overlooking Subang Jaya.
11:45AM – Realised I forgot to bring my workout attire, so I made a quick trip to adidas downstairs to purchase a new top.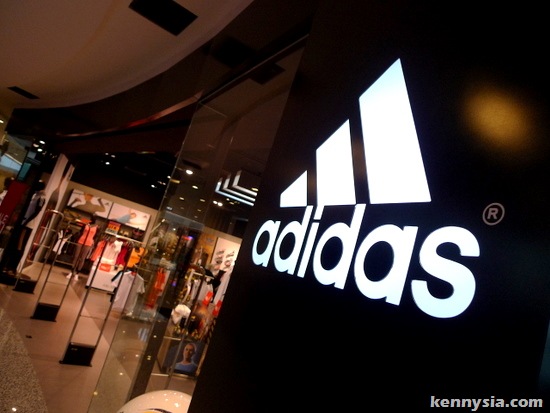 It's a huge store. I had no problem choosing what I wanted immediately.
1:30PM – After my workout and shower, I went down to loiter around the shops while waiting for my appointment.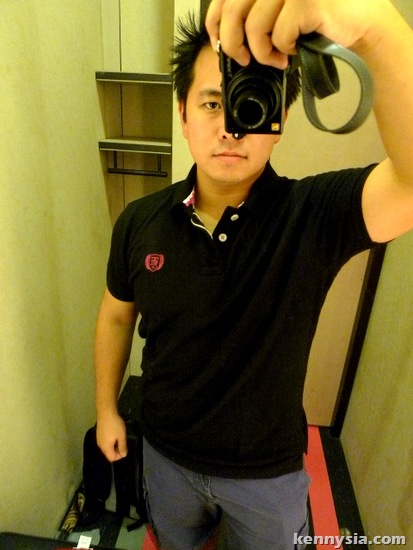 Bought a classic polo tee from Tang's.
The stuff at the Tang's outlet here is priced quite affordably. It's not like their store in Pavilion where the cheapest shirt would be like 200 bucks.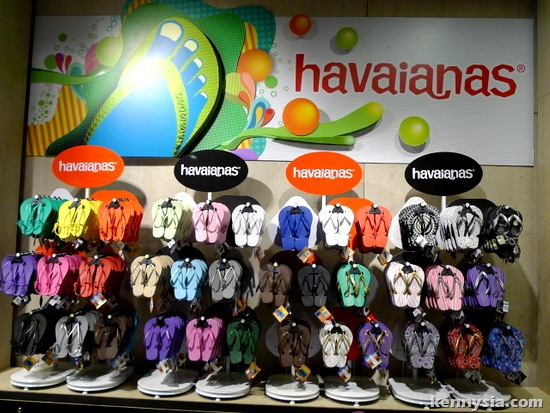 Made a mental note to pick up a pair of Havaianas before my next beach holiday.
2:00PM – Had lunch at Lam Mee Ya.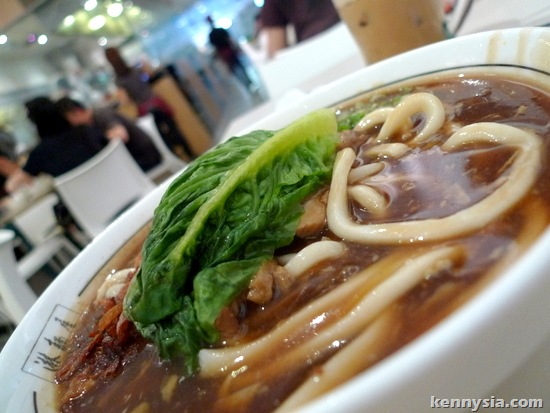 Delicious!
2:15PM – Diana and Mike from Kuching dropped by to say hi.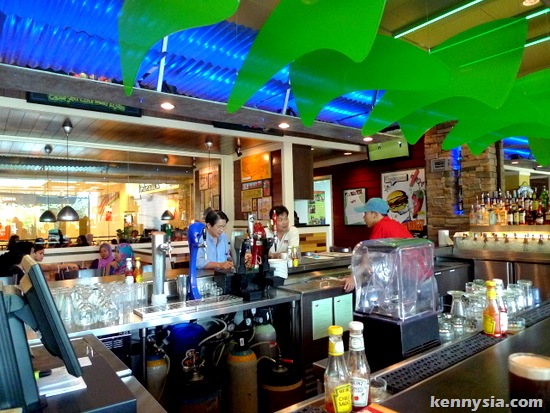 We wanted to drink, so we had our Happy Hour at Chilli's.
Yes, alcohol at 2pm on a Saturday. A wise man once told me, "it's never too early to drink beer."
That wise man happens to work for Guinness.
3:30PM – Bought a Dr Brandt skin care kit from Ken's Apothecary for a bargain RM99.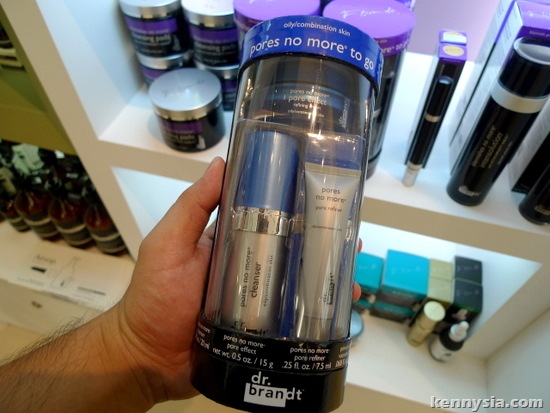 Dr Brandt hasn't been very well known here, but it's the hot stuff in Hollywood. Ken's Apothecary is the only store that carries their range of products.
Oh, and the manager of the outlet reads this blog. Hello!
3:45PM – Chuckled to myself at this T-shirt.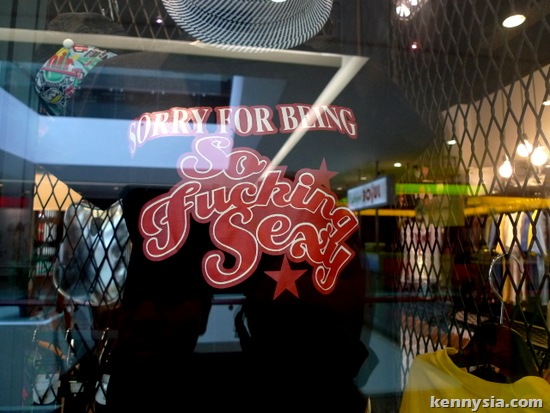 You should never apologise for being sexy ok?
4:00PM – Not sure if it's just me, but there seems to be a something happening almost everyday at the concourse of Empire.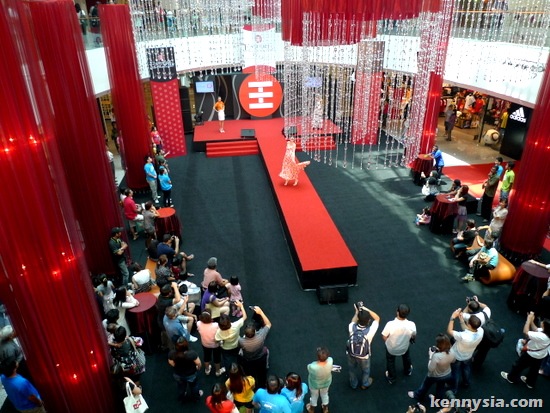 I must have witnessed at least 2 fashion shows during the time I was there. Good entertainment, even when I don't understand anything about fashion.
4:05PM – Spotted this great looking "coffee and cake" place outside Jaya Grocer.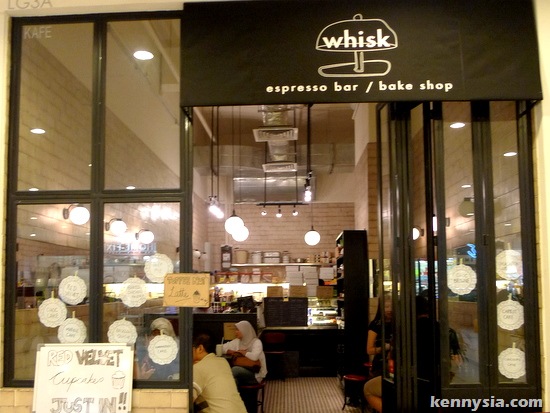 I love it so much!
It's called Whisk, and their concept reminds me of the cramped but cozy coffee bars in Melbourne CBD – back to b
asics, serving nothing but hot espresso and warm service.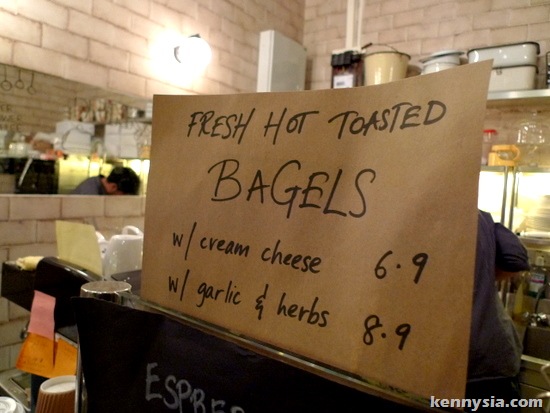 When I got there, the seats were all full! I was so sad that I had to eat elsewhere.
4:15PM – Met up for my appointment with Ang Shao Ting and his girlfriend at an Malaysian-Western fusion restaurant called Serai.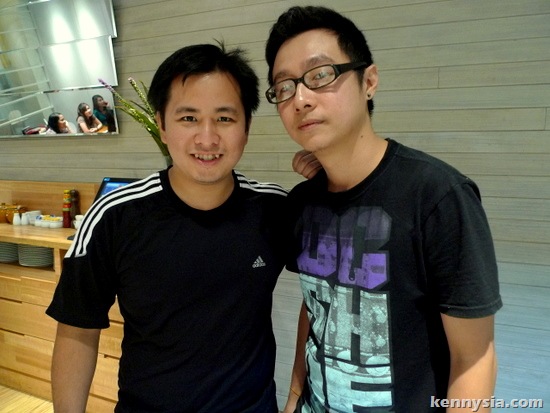 Shao Ting is from Media Contacts – a digital media agency I started dealings with.
Since I started blogging, I met hundreds of media and PR agencies. Unfortunately, only a handful understood the intricacies of working with me. Shao Ting is one of the rare ones who do and I appreciate him for making my life easier.
Serai is a Western-Malaysian fusion restaurant. If you go there, I highly recommend you their Nasi Kerabu.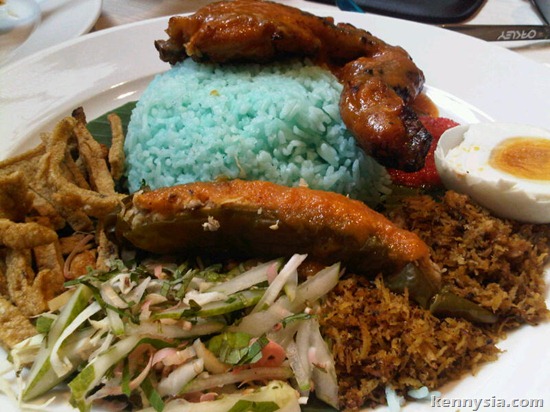 Don't worry about the blue-coloured rice. That's just the way it is. The proper way to eat this is to first mix all those ingredients around the plate a la Chinese New Year "lau seng" style, then put a spoonful of the mixture into your mouth.
You'll be in heaven. When you come down, remember to send me a thank you note.
Finished the meal off with a Berry Pavlova.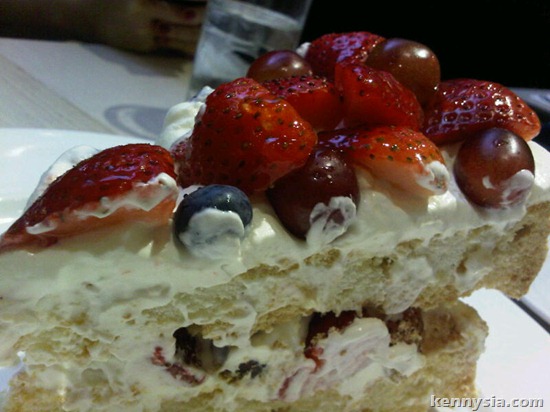 The crust of the cake is so fluffy it melts in my mouth. So sinful, but so good.
5:45PM – Talked so much with Shao Ting I was late for my facial appointment with 128 Fauborg.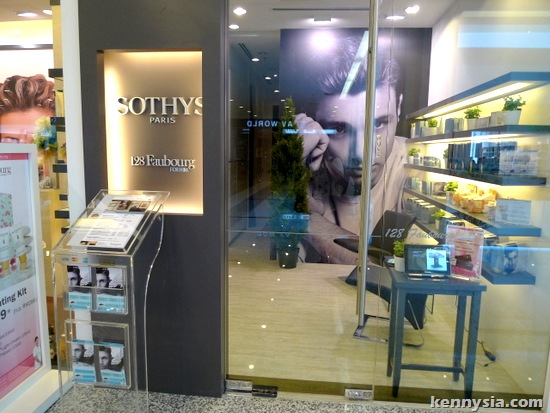 When I came in, the lady at the counter asked me to fill up a form. There's a section that asked me for my race and religion.
I was not exactly sure what my race and religion has anything to do with getting a facial, so I wrote down the only logical thing to write.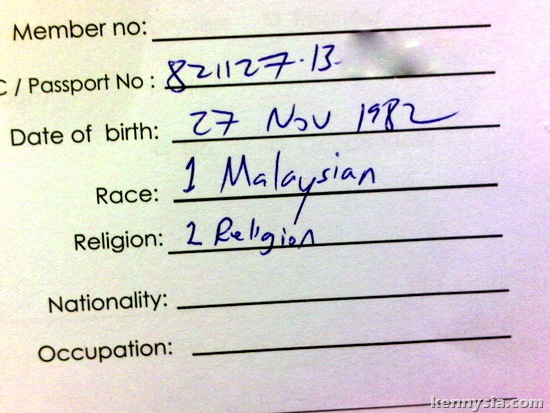 6:45PM – I'm not vain, I just couldn't resist their promotion – 2 facials for only RM50. I redeemed it using the vouchers I received at the grand opening of Empire Shopping Gallery.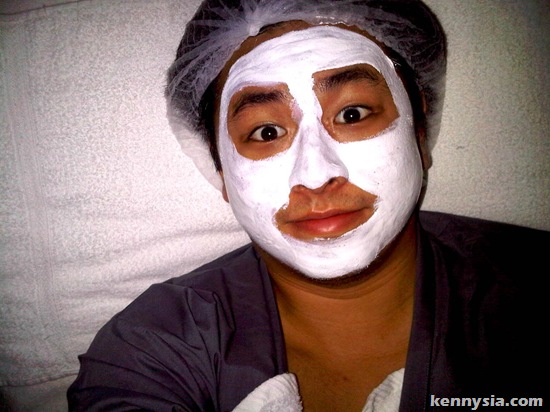 Woke up feeling so much more pampered and refreshed.
7:00PM – Took a cab to KLIA for my flight home.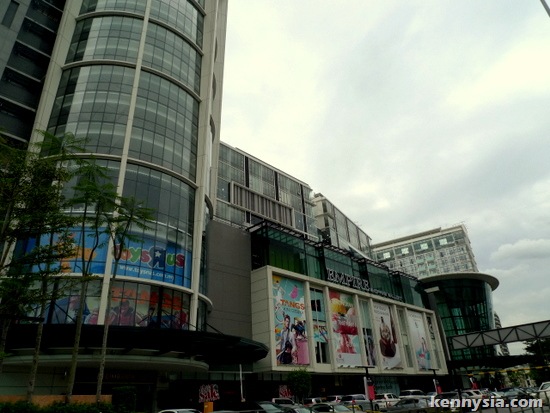 Satisfied with the fact that I spent a productive Saturday shopping, eating, drinking, talking, working, working out – all at the same place!