Last time, I found out the reason why Kuching was developing so slowly when I encountered this road sign.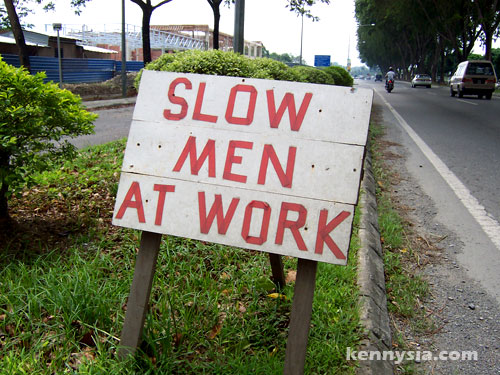 A few years have passed since then, but it seems like the construction firms here still haven't learnt their lesson. As I was driving down the road today, I came across this other road sign.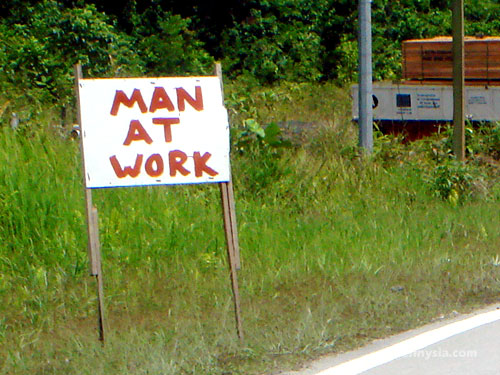 Note to construction companies: I reckon your building is gonna take a loooong time to complete if only one man is working on it.