Last evening as I was talking to a friend, I was told of a friend's father's mother's son's wife's daughter (heh) who apparently is caught in a love triangle.
Its a classic scenario. A recipe for disaster.
Girl has boyfriend back home. Girl goes overseas for studies. Girl meets new boy overseas. New boy goes after girl. Girl hooks up with new boy. Old boy oblivious to the whole thing.
(Btw, ppl who knows me or them in real life… much appreciated if you don't luan luan guess who I'm talking about. ;))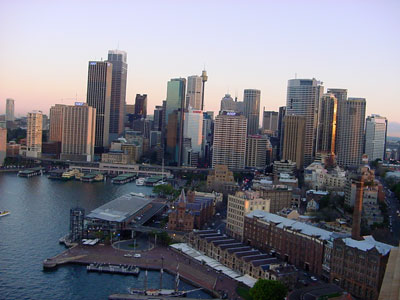 I was shocked by the whole thing. I knew that the new boy has been going after her for a few months now, in full knowledge that she has a boyfriend back home. It was a few months ago when her boyfriend was visiting her that I saw them hugging intimately in front of the new boy. And now, the new boy is with the girl.
I asked Nicole.
"Can meh?"
"Can… the boyfriend not here. And he doesn't know bah! Why not?"
Gee. Thanks for making me feel better, my long-distance girlfriend!
Can this really be done? Can a girl have another boyfriend overseas, when she has a boyfriend back home? Can she be allowed to subscribe to third party insurance, before the current insurance policy expire? Can she allow multiplayer for a game that's meant to be for single players only? Can she install a back up hard disk, in case the current hard disk becomes corrupted?
Sorry for the cheesy analogies. 🙂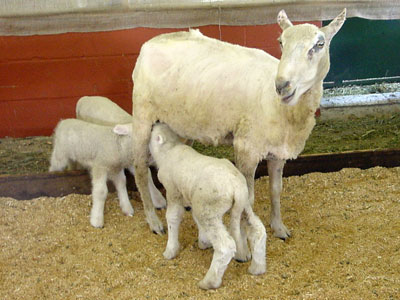 It reminded me the wise words of my friend Alston back in 2001 when Nicole and I were having our first bout of long-distance relationship. The wise one said "You are qualified to have another girlfriend if your current girlfriend is more than 500km away from you."
Of course, this is coming from the same person who once said "A girlfriend's expiry date is exactly one year from the first day of usage." Well, Alston has been dating his gf for more than a year now. So I take what he said with a grain of salt.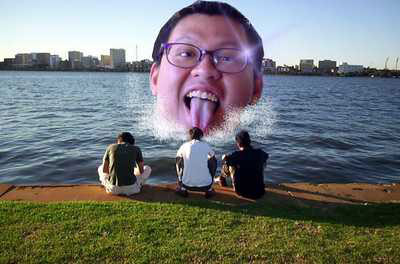 I am worried. With Nicole in Perth and me in Kuching, she is in a perfect position to "find another one" if she wanted to. After all, she's this smart, beautiful girl its only a matter of time before someone decides to hit on her and make her totally disregard my existence.
But she's my girlfriend of four years. I should trust her. I know I should trust her. We had 1.5 years of long distance before and we survived dammit!
Then again, if she wanted to, she can do it and I wouldn't even know about it. It makes me really vulnerable. I probably knew why the girl did it. The new boy is a fun and caring person, a great alternative to her boyfriend. She needs someone to fill in the void left by the current boyfriend when he's not physically by her side.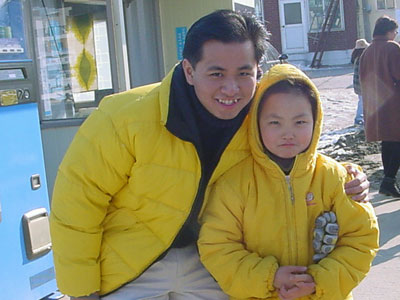 Yet, she's not willing to part with her current boyfriend because he's someone she sees herself having a future with. The new boy is just a temporary one to fill in for the job, but she wouldn't discount possibly having a future with him if he can prove himself right.
I could never approve of what the girl does, nor what the new boy did. I symphathize her current boyfriend for not knowing anything. And even if he knew, there's nothing he can do about it.
I know many people would disagree with me, telling me that my thinking is old-fashioned and stuff.
"They are all young 20-something people, why restrict themselves to one person? All is fair in love and war, whattttt."
"If she doesn't mind, he doesn't mind and the boyfriend doesn't know… Why you so busybody?"
"Sometimes people know what they are doing is wrong, but they do it anyway… That's called LOVE!"
They say it as a bright golden halo appears over their heads and a single tear rolls down their cheeks.
I say BULLSHIT lah! Now you get two for the price of one, and you find it so fun. Next time people do it back to you, then how? Are you gonna kau peh kau boo over it? At least you should break up with your current boyfriend if you were to pursue this new relationship bah, right? What if your boyfriend find out? Then how? And how long can this go on? Forever? I don't think so! In the end you have to choose and when that happens… at best you have one broken heart, at worst you have three broken hearts!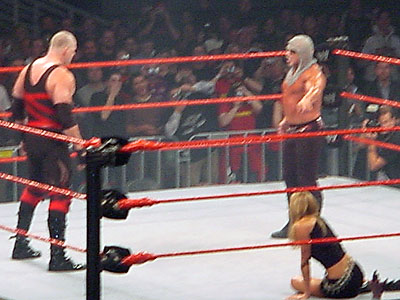 Then again, that's just what I think. Judging by the number of people going overseas for studies, I'm sure many people would have experienced long-distance relationship at some point. So I'm interested to know what you think.
Is my notion of love and relationship too traditional to be applied in the 21st century? Are we allowed to have a temporary partner if our current partner is overseas, provided everyone keeps hush about it?