Taking a break from my Hong Kong adventures to quickly update on my weekend.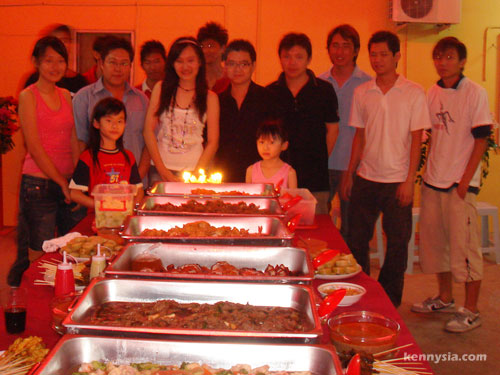 So last evening I was invited to Rachael's 17th birthday party.
Yes, that's right. A 17th birthday party.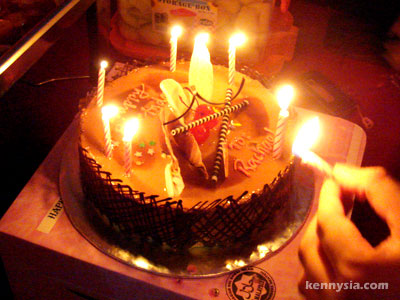 How am I supposed to interact with a bunch of kids 7 years younger than me. When you got a 24-year-old doing attending a birthday party of a 17-year-old anime character lookalike, lots of things can go wrong.
Like how no alcohol is at the party. Like how out-of-place you feel in front of all the other Form 5 kids. Like how well-behaved you have to be in front of her parents.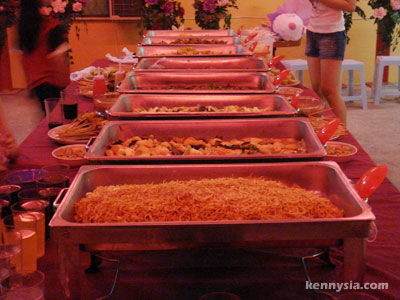 For a start, I didn't even know where her place is.
The only clue she gave me was this.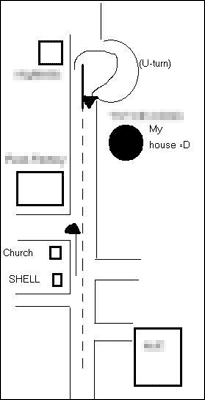 Lousy! No road names, no postal address, how to find liddat?
Lucky I'm smart. And smart people figure stuff out easily. ;)
Despite the 7 year age gap, I actually had fun.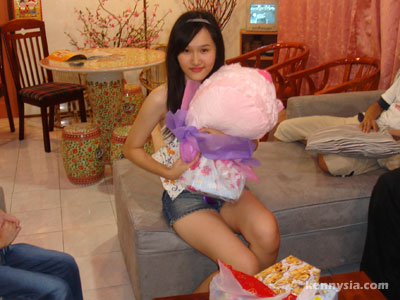 I've known Rachael for a while now but only through the internet, so I didn't quite know what to expect at her party.
I most certainly didn't expect to meet Sharon, who's one of the finalists at the recent Miss Sarawak World "Pigeon".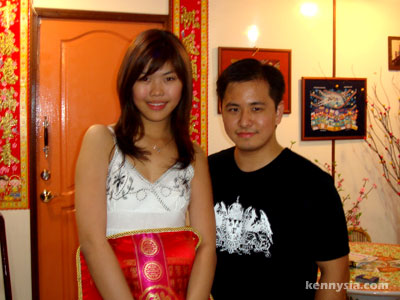 Damn. I feel like a dwarf standing next to Snow White.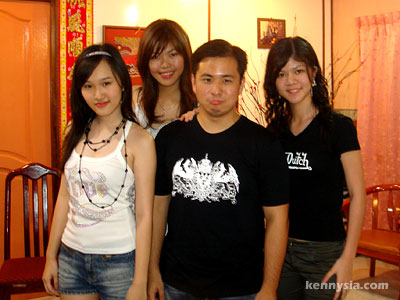 This is wrong. I'm surrounded by a bunch of gorgeous girls taller than me and I've never felt sadder.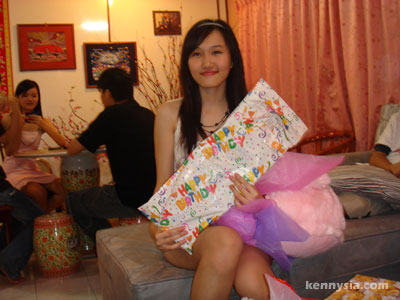 This is Rachael holding onto the birthday present I gave her.
In Malaysia, just because you're the fairer sex doesn't mean you're exempted from National Service. Rachael is one of the lucky ones being drafted to the army camp to serve Mother Malaysia, so I thought what better present to give her than...
... a high quality plastic M16 submachine gun made from China. Hehe.
Must give them young ones a head start, ya know?
Of course, no birthday parties are complete without a playing prank on the birthday girl. Here she thought I was taking her photo when in fact I was shooting her a video.
Click to watch video of Rachael being fooled into believing she's posing for FHM. And me singing a half-arsed version of the song "Happy Birthday"
Happy 17th Rachael!