Happy 2006 boys and girls, and greetings from KL!
Believe it or not, this is the actually first time I've welcomed the new year in a city that's NOT Kuching or Perth. What a culture shock it was.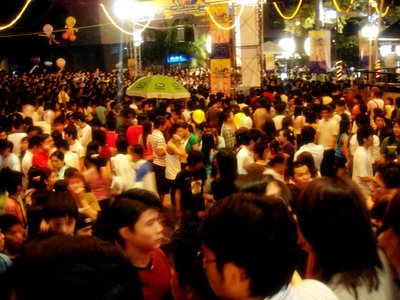 This is the scene at Bukit Bintang at just 9:30pm on the last day of 2005. It was nothing short of chaotic madness. The entire city was literally SWAMPED by humans!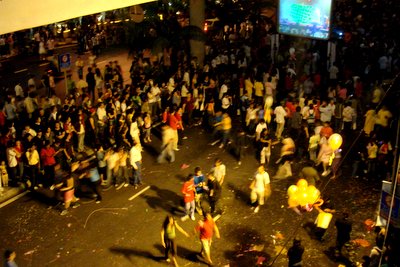 People spraying each other with cans and cans of fake snow and party strings! I honestly wonder what's so fun with those things. Can someone please enlighten me?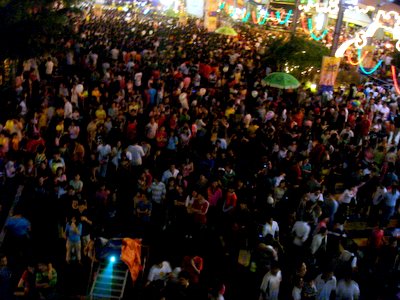 Sea of human heads. Here. There. EVERYWHERE.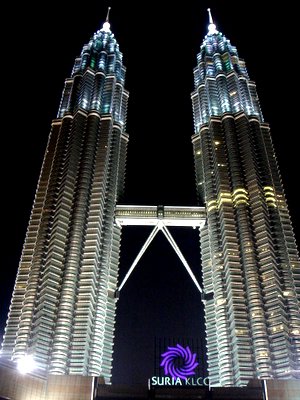 Bukit Bintang wasn't my kinda place. I ventured out to KLCC Park after dropping my stuff off at the hotel.
There was a security alert at the US Embassy in Jalan Ampang earlier, so I'd expect the crowd to be less in that area.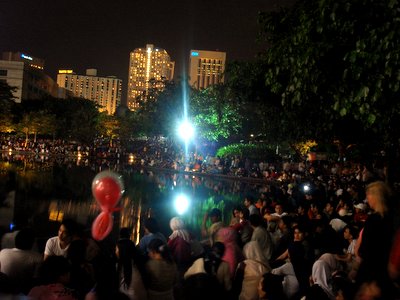 WRONG. KLCC Park was just as well filled to the BRIM with humans, humans and more humans. They've even lined nicely up along the poolside. How cute.
Where the heck did all these people come from?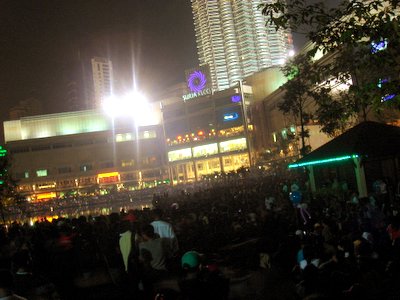 Maybe they've all come to see Adam from 8TV playing host that night.
Being new year's eve, there's no shortage of illegal traders freeloaders appearing between every corner and crease of KL, selling everything from drinks...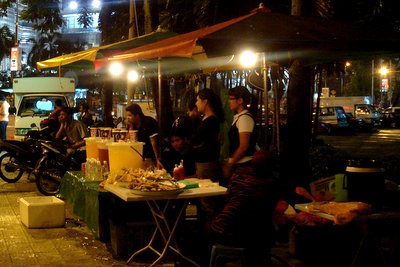 To lok loks...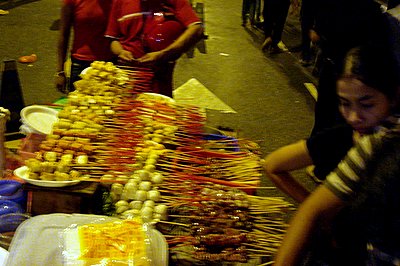 To plastic trumpets...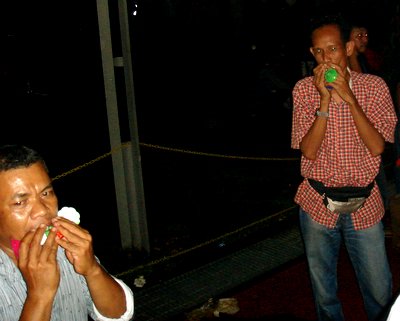 To babies...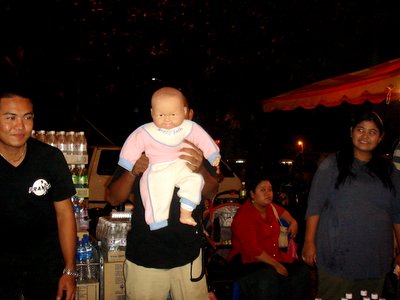 Wait a minute. Why would someone sell baby dolls by the roadside? Weird.
Fireworks!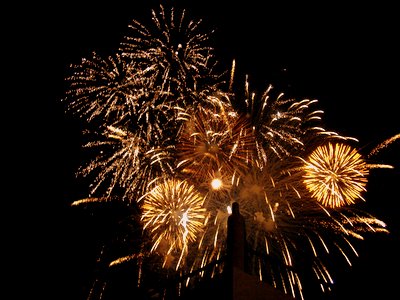 Despite the security scare, the only thing that exploded that evening was the skies.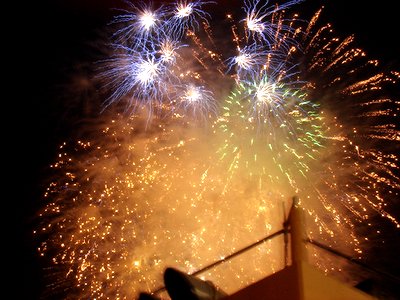 IT'S THE NEW YEAR!
Next stop, Zouk KL for music and drinks!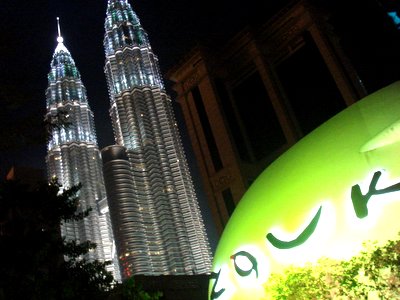 Crap, just ONE HOUR into 2006 and already I've broken my new year's resolution.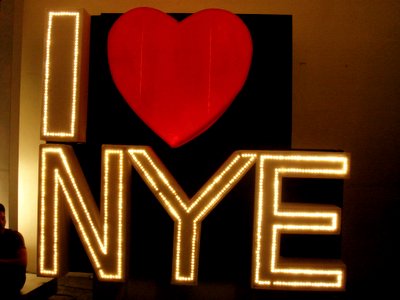 The theme for the night was "I *heart* NYE".
I know you *heart* NYE, but do you *heart* KENNY?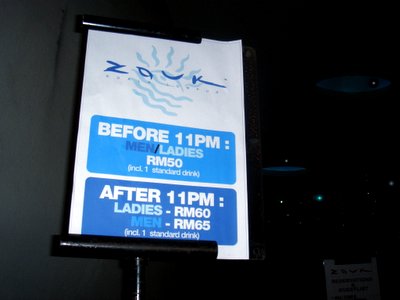 Looks like the illegal roadside traders weren't the only freeloaders here. The entrance charges were insane!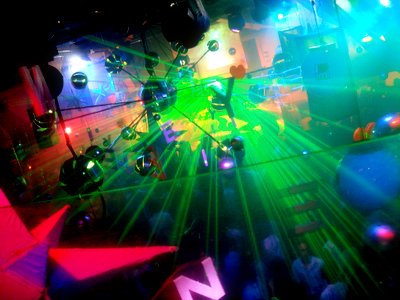 Of course, I managed to freeload off Zouk Ambassador Laineylashes and got in for free. Thanks Elaine!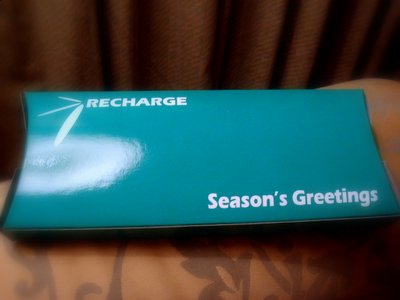 Recharge was giving out freebies throughout the night. It looked suspiciously like Salem Light boxes, except the contents were: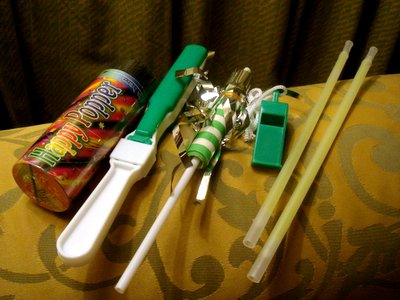 Kids' toys.
From left to right, it's a party popper, this... some sort of contraption to make snappy sounds, a baton used for hitting people, a whistle and two glowsticks. All designed to irritate and torture my poor soul.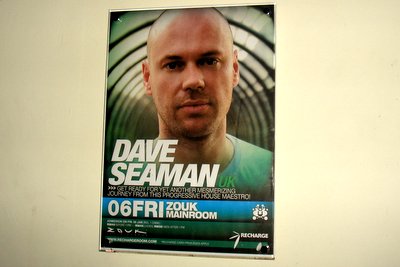 Dave Seaman? Isn't he the goalkeeper for England? What da heck is he doing here? England catch no ball, go become DJ kah?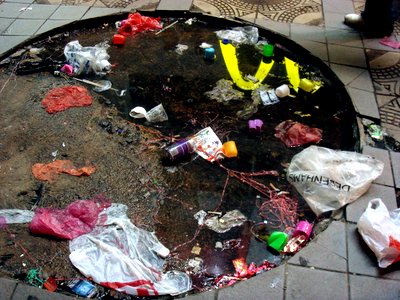 Anyway, I was walking back to Bukit Bintang when I saw the aftermath of the new year's eve party. It wasn't a pretty sight, literally.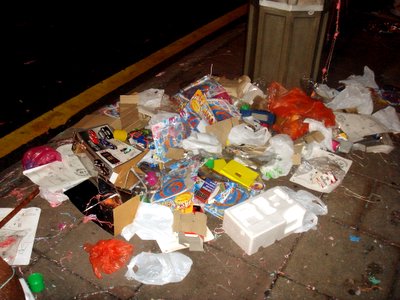 Way to go, guys. Start the new year by dumping your junk on the roadside instead of INTO the rubbish bins.
Despite that, I have a feeling that this year will be better than the last. Let's hope it's not just a feeling, but a reality.
Happy New Year, everyone!