After more than 3 weeks of constant travelling (Saratok/KL/Shanghai/Perth), I'm finally back home in Kuching, ready for a life a little more stable and routine.
I still miss Nicole. :(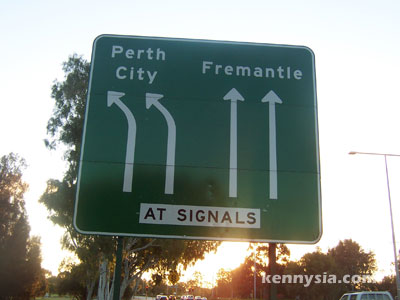 *~*~*~*~*~*~*~*~*
Since when did Malaysia and Singapore churn out so many holier-art-thou Ephraim Loys?
I do not agree with many of Wendy's opinion, including her recent diatribe. But I'm the one who sponsored her premium Haloscan comment boxes when she switched to her new template. How ah? Are you all gonna boycott kennysia.com now?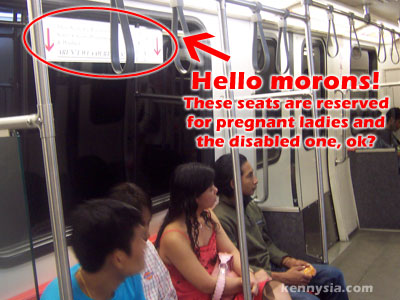 She's a bad girl. Not by a long shot is she a positive role model for society. Neither are Britney Spears, Jolin Tsai, Paris Hilton or even Angelina Jolie (UN Ambassador/blood swapper/chain smoker/casual sex advocate).
My point is, bad role models exist everywhere. Impressionable young kids should not be left unsupervised reading websites like Xiaxue, SarongPartyGirl, kennysia.com, or any other blogs out there for that matter. The onus is on the parents to inform, educate or shield their kids away from bad stuff from the Internet, not hers.
*~*~*~*~*~*~*~*~*
I wouldn't even realise if I wasn't told about it, but I woke up this morning and saw my own stupid face staring back at me on blog search engine Technorati's Top 100. No shit Sherlock, kennysia.com is the 93rd most linked-to blog in the whole wide world!
Depending on how you look at it, this could either be good news for the Malaysian blogosphere (first Malaysian blog to be in the Technorati Top 100), or Travesty of the Century (that blogger is unfortunately, me). I can feel the burden on my shoulders already. If you hear anyone referring to me as the face of the Malaysian blogosphere, I'm sorry I wasn't born better looking.
Now if you'll excuse me, I gotta go change into a bigger underwear.