Whoever designed this advertisement for the Sarawak Tribune Classifieds needs to be shot, grilled, tied to the ground and forced to undergo cosmetic surgery to look exactly like that horrendously deformed human being he drew.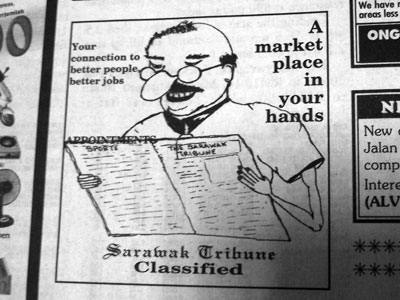 I hope he's not trying to imply Sarawak Tribune readers look so pathetic. Shit, how bad is that drawing? See this wouldn't have happened if he were to choose someone like me as the model.
Man that's the ugliest advertisement I've ever seen.
I wonder who he used as a model.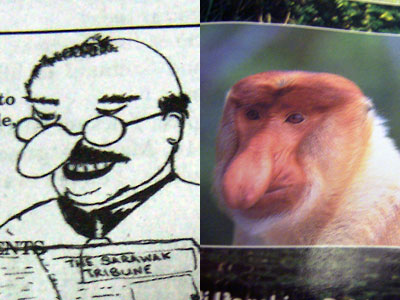 I think we got a winner.
Lessons in Advertising #1337:
"Never EVER use a monkey as a model for your drawings."