Bad English spelling and grammar never fail to humour me.
I still recall a story my father told me. Once, he was driving around the rural area of Kuching when he saw a big vacant land. In front of it is big sign board proudly proclaiming "LANG FOR SALE."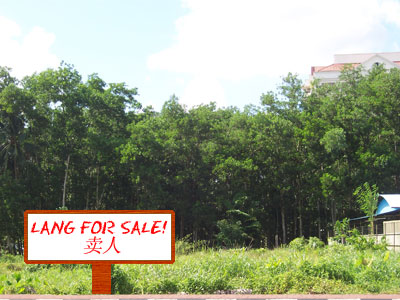 I have nothing against bad English. kennysia.com has never been good in English. In fact, I think its very much a Malaysian culture to speak/write English in a less than perfect manner.
That's not to discount the efforts of education institutions highlighting the importance of the language. Yes, good English is important in a formal setting. But ultimately, the purpose of language is to communicate. We are Malaysians. So long as we understand each other, that's good enough. No need to speak with the accuracy of BBC grammar, using words Kim would be proud of, complete with an accent to be able to use a language effectively, right?
*cough* Wellll.... now that I've say all the nice nice things I wanted to say, let's all laugh at the people at Engrish.com ;)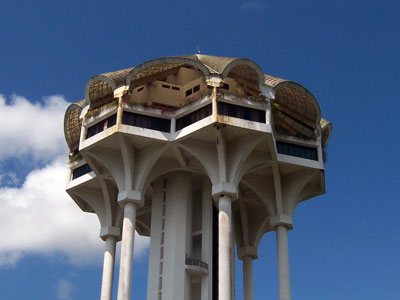 Well, last week I went to the Kuching Civic Center because I wanted to take photos of the Kuching cityscape from the top of the building. I was about to take the lift when I realised that the lift was broken.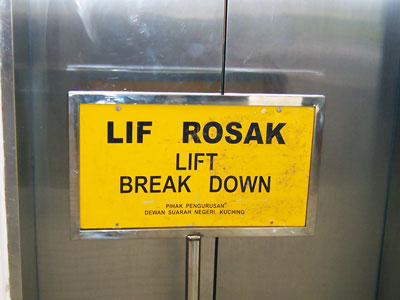 ...
WHAT 'LIFT BREAK DOWN' LAH! Either 'Lift is Broken' or 'Lift is Out of Order'! What the fish is 'Lift Break Down'?! The lift wanna break dance issit?
Actually it doesn't look too bad if you put MC Hammer in front of it.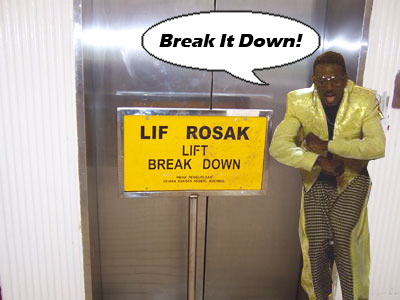 Coincidentally, the Sarawak Education Exhibition was going on at the time so I popped in for a visit. After all, I am planning to pursue an MBA degree when the time is right. I got the information I needed off the Curtin Sarawak booth, which unfortunately was the only education institution I recognised there.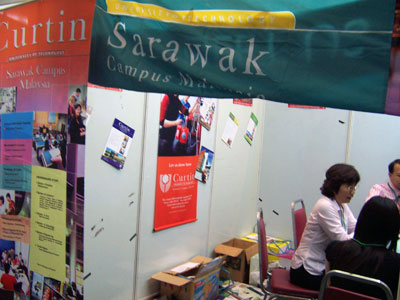 I actually hated education exhibitions like this due to the fact that they shameless show the money-grubbing side of higher learning. I know its something I have to accept, that universities are businesses and students are customers. But education fairs like this are no different to, say, a computer fair where midriff-baring teenage girls shove pamphlets to your face and the main motivation is to sell, sell and SELL. It really is commercial exploitation of tertiary education at its worst.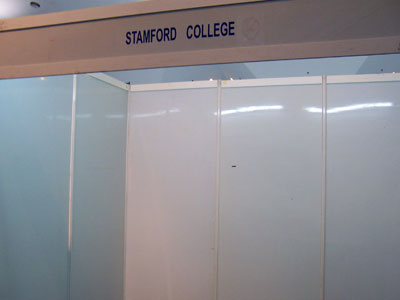 Apologies for going off topic.
Anyway, there's not much else to look at at the University Education Fair, so I decided to leave the place... after I filled out a quiz form.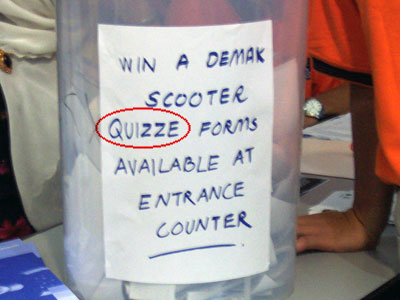 I mean, QUIZ-ZE form! Must be a new word the big shot Universities at the education fair there invented. My bad. :)