Sorry I'm not in the mood to blog, nor to entertain.
The past few days have been quite depressing for me. Not from the heavy workload I've been receiving, but from hearing the news about people around my age who passed away too young, and all for the wrong reasons.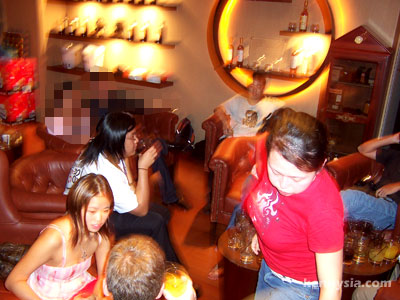 First, was 28-year-old 'La Idler' Sondra a quiet but witty blogger from Singapore whom I met briefly at the Blogger.SG Convention. I used to read Idle Days occasionally and she'd leave comments on my blog too.
She, with a great future ahead of her, was about to migrate to the UK next year to be with boyfriend.
When I wrote about my long distance relationship, this is what she said to me.

"Hey Kenny, yeah I know what it's like to be in a long-distance relationship as I am in one and it's just terrible! What's more you know that both of you have commitments and it's hard to break them to be together. Anyway, I hope that you will be able to resolve this with Nicole, just [as] I hope to resolve this with my other half. To us!"

Sondra passed away this past Wednesday due to a form of blood disorder.
When I learnt of her news, I was guest-blogging for Cowboy Caleb, who at that time was posted overseas for a writing assignment. I knew he was worried sick about Sondra, and I knew he's been trying to get in touch with her every day since last October to no avail.
Mr Brown called me while driving on his way to the wake. From his voice I could only hear anguish and despair. My thoughts shifted to Cowboy Caleb, who've only just returned to Singapore yesterday morning. When he touched down he finally got the long-awaited SMS reply from Sondra's phone, by her sister, only to inform him that she's forever gone.
I could only imagine the amount of shock and pain they're going through.
*~*~*~*~*~*~*~*~*~*~*~*
Van Tuong Nguyen, 25 years old, arrested and executed for drug-trafficking.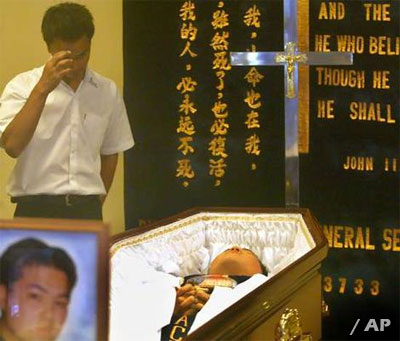 Executed not because he was a hardcore criminal. Executed not because he was a bad person. Executed because he was helping his brother Khoa to get out of debt.
Why was Khoa in debt?
Because Khoa lost himself to drugs. He lost himself to gambling. He lost himself to meaningless gangfights, and landed himself in an expensive legal battle after he disfigured a rival gang member and left him paralysed from waist down.
No. Don't do drugs. Don't deal with drugs. Don't have anything even remotely to do with drugs. If you're not the one paying the price, your loved ones just might.

"Amidst these score of painful revelations an unspoken truth was exposed. I found myself in deep sorrow for the true victims; the families of those whom suffer as a result of losing a loved one to drugs."

*~*~*~*~*~*~*~*~*~*~*~*
Khairul Anuar Salim, 18 years old, slashed with a sickle, but killed not by the attackers who confronted him.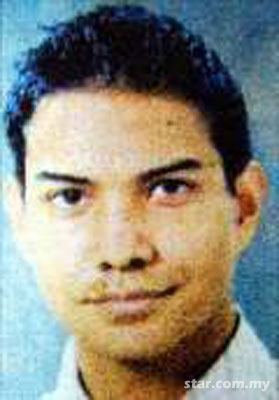 Khairul was killed by this private hospital who blatantly refused to give him treatment even during an emergency.

"They wanted me to pay a deposit of RM5,000, saying his injuries were serious. I was not carrying so much money on me at that time," [Sallehuddean, Khairul's uncle] said. "They did not want to admit him until I paid the deposit, not even when I pointed out that this was an emergency."
Sallehuddean said he pleaded with the hospital staff but they would not budge… a doctor came out an hour later and told the family that Khairul could not be saved.
He claimed the hospital did not want to release his body until the bill was settled."

(More here. Source here and here)
Next time you get slashed in this country, remember to have RM5,000 lying around in your pocket.