Last year I wrote about how you can get a pack of illegal ciggies for RM3 in Malaysia.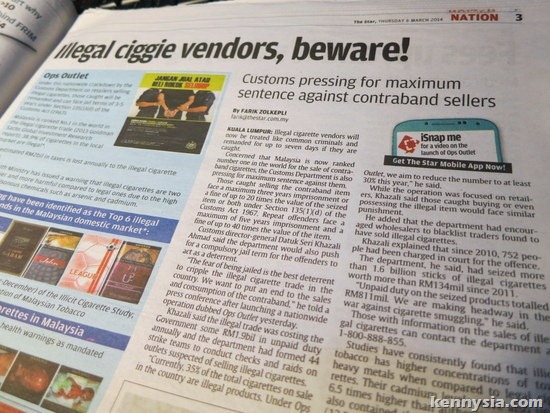 Well, looks like somebody has finally decided to clamp down on this menace!
In Ops Outlet, anyone found selling cigarettes without Malaysia stamps will be put under remand up to seven days. According to the papers, there are now 44 strike teams across the country now raiding errant retailers.
FORTY-FOUR! That's more than the amount of traffic cops hiding in dark corners of the roads during Hari Raya!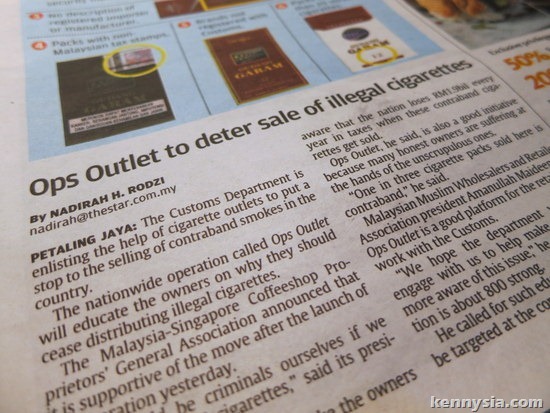 I think it's good that at least the government is acknowledging the problem that our streets are flooded with the Johns, the Luffmans and the Gudang Garams.
Smoking is a disgusting habit. Illegal cigarettes make the already bad problem even worse. By taking action on this, At least it sends a clear message to these illegal cigarette sellers - if you "forgot" to put your tax sticker on your packaging, you're gonna go to jail.
Suddenly that RM3 per pack profit don't seem all that attractive anymore, isn't it?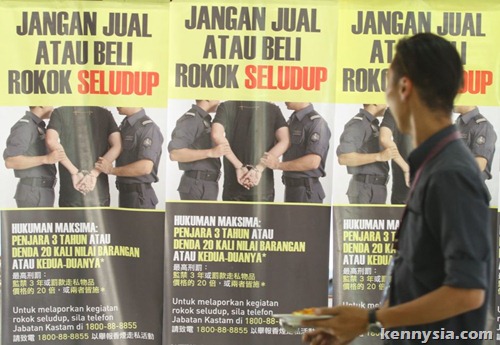 Anyway, I say it's about time they shut down the sale of illegal cigarettes.
Cancer statistics is already bad as it is. We don't need RM3 cigarettes to drive more people into hospitals.
As it is, our country has the dubious honour of being number one in the world contraband cigarettes sales.
Adults are smoking them. Young kids are smoking them. Even non-smokers have to put up with breathing in second-hand smokes filled with elevated toxins. Question we should ask ourselves is: are we really gonna put up with this?
Basically, no one benefits from the sale of contraband cigarettes.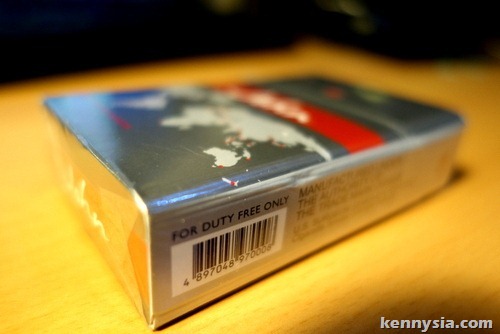 No one, except the criminals behind them.