I'm typing this blog entry right now on my brand new HP Folio 13!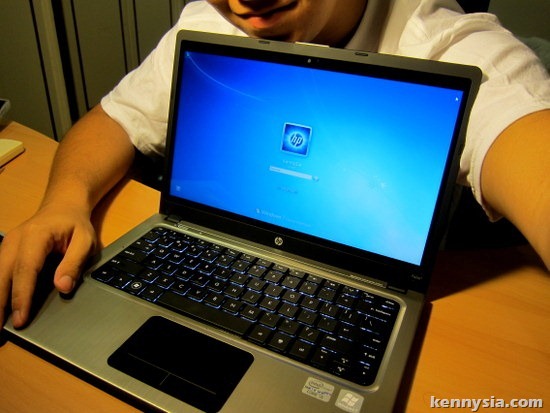 Ever since my 2-year-old laptop went wonky on me, I have been looking out for a replacement.
I am not the easiest person to buy a laptop for. Considering I spend 50% of my waking hours in front of a computer, I have a very specific and stringent set of requirements on what my laptop should be.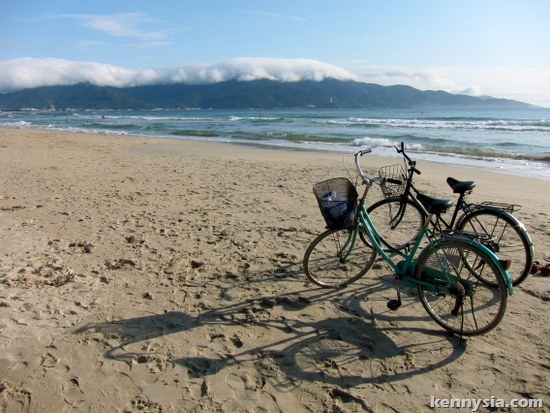 My reasons:
1. Because I treat the Airbus like a bus, my laptop should be slim, light and easy to carry. Anything heavier than a large bottle of mineral water is too heavy.
2. A flight from Kuching to KL takes 2 hours, train/taxi/bus from the airport to the city takes another 1 hour. My laptop must have enough battery juice to last that journey and more.
3. I take lots of photos with my digital camera. At the very least, my laptop should have an SD Card reader.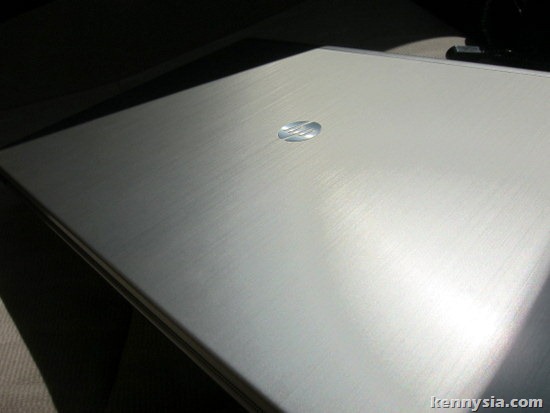 With a set of requirements like that, 80% of the laptops on the market has already failed the Kenny Sia test.
Despite me liking most Apple products like the iPhones and iPod nanos, I have never hopped on the iPad bandwagon. iPads can never do the stuff laptops can.
Lucky for me, a new breed of laptops has recently hit the market.
The buzzword in the laptop market these days is "Ultrabook". These are a new generation of laptop that are slim, light, fast and equipped with a battery life that lasts forever.
Think Macbook Air, except that it runs on Windows and sells for half the price tag.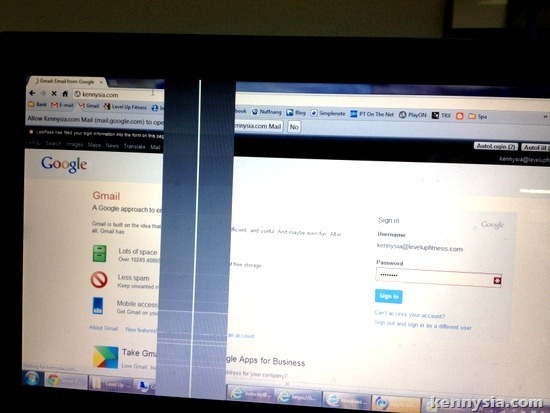 Although a slew of Ultrabooks have been hitting the market for a while now, for various reasons not many of them appeal to me.
A lot of manufacturers seem to have misinterpreted the term "minimalistic" as "barebone", so much so that many of them chose to leave out basic features like Ethernet ports and SD Card readers just so they can claim to have a lighter weight. If not, then they try to cut the prices by fitting their ultrabooks out with "hybrid drives" rather than the faster and justifiably more expensive solid-state hard drives.
I was very disappointed, until I came across the HP Folio 13.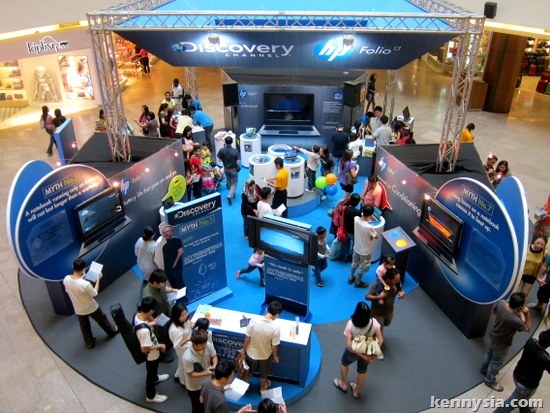 The HP Folio 13 was recently launched in South East Asia across major cities in a series of roadshows held in conjunction with Mythbusters – the popular science experiment show from Discovery Channel.
The entire set up of the roadshow is like a science fair.
Upon entry, I was given a card with 8 popular myths. The idea is to go around to the different booths at the roadshow, perform or observe the experiment and decide whether these are myths or facts.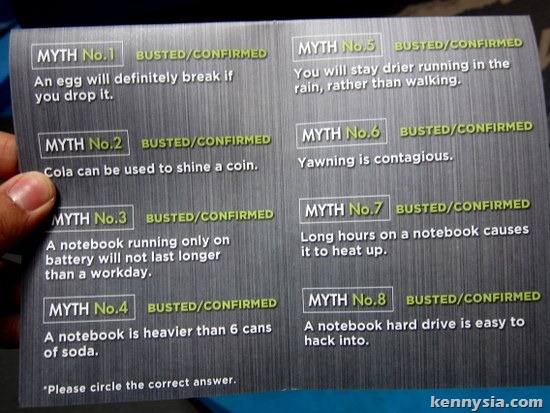 See if you can guess whether the above are myths or facts?
To jazz up the entertainment factor, they even got Soo Kui Jien to host some of the games.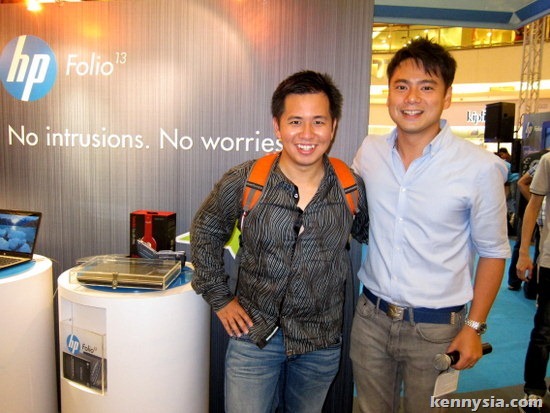 Haven't seen this guy since Malaysian Idol!
There's also a HP Folio 13 locked inside a perspex box where people can attempt to unlock by guessing the digits to the combination lock.
Winners get to win a Beats by Dr Dre earphones.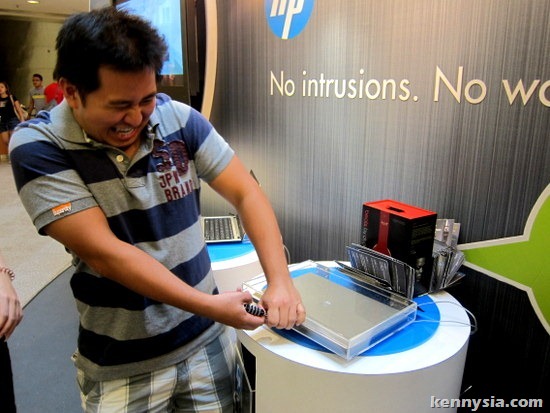 Losers get to unleash their frustrations on the lock with brute force.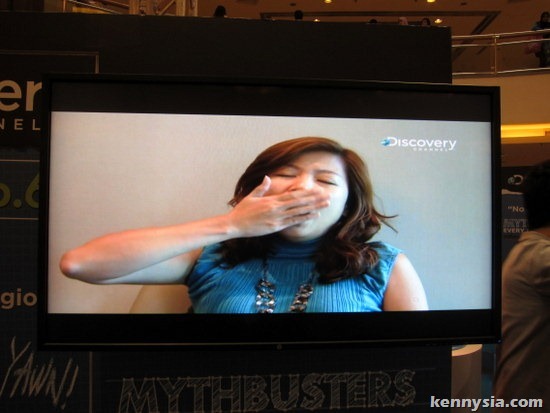 Along with other popular myths such as "is yawning contagious?", the new Ultrabook from HP chooses to challenge the myth that laptops must all be hot, heavy, insecure and lasts no longer than a typical 8-hour working day.
For the more technologically-inclined readers, here are the facts.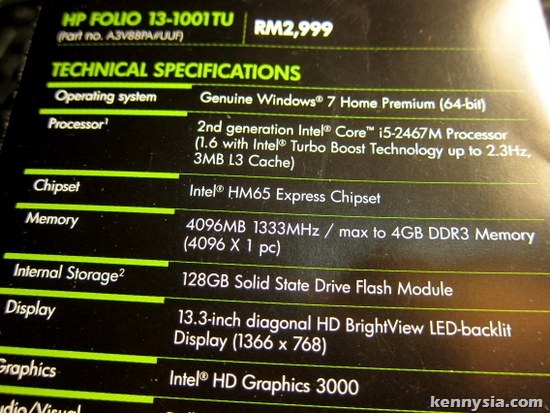 The HP Folio 13 is equipped with Intel Core i5 processor, 4GB DDR3 memory and a 128GB SSD hard drive. External ports include 2 USB ports - one of which is the superfast USB 3.0, a HDMI (instead of VGA) port and thank goodness it also has a SD card slot and a full-sized Gigabit Ethernet port!
Like most Ultrabooks, it is superlight, weighing only at 1.54kg.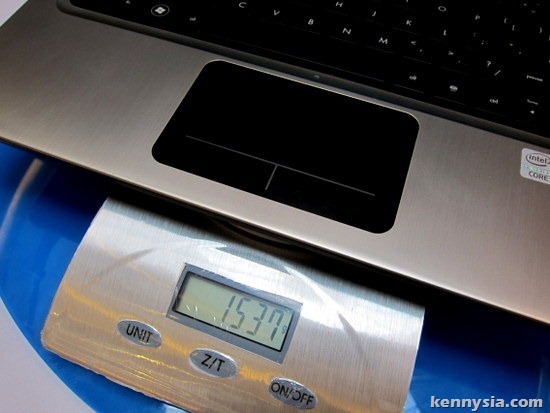 Lightweight does not mean filmsy. In this case (haha, geddit? case?), the chassis is durable with a brushed aluminium finish inside and out in a stylish steel gray. Definitely aesthetically-pleasing!
Rather than using cheap plastic, the underside of the laptop is covered with a layer of non-slip rubberized material. It is very well-thought out!
Even at its' thickest point, the HP Folio 13 is only 18mm fat. That's less than the diameter of our 20 sen coin!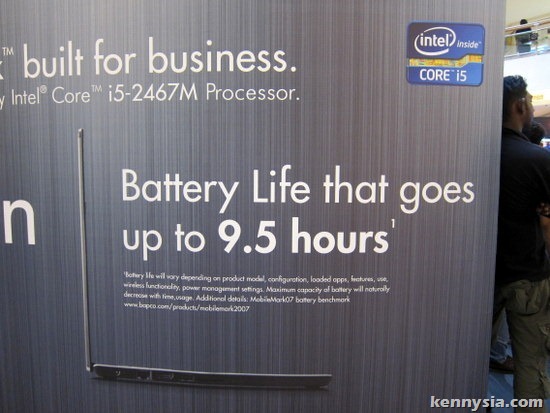 Battery life is rated at 9.5 hours (although in reality it's more like 6 hours).
With specs like that, I reckon it's more enough to serve even the most-demanding frequent travellers.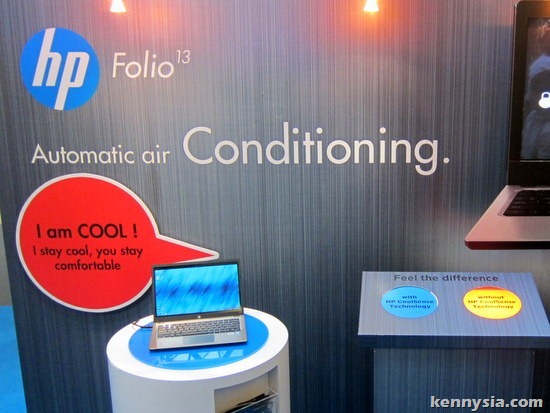 Other cool features that only the HP Folio 13 has includes proprietary CoolSense technology to keep the palm rests on the laptop cool. By rethinking the materials, venting and placement of components, using the HP Folio 13 is no longer a hot and sweaty affair.
That, together with its responsive keyboards and multi-touch enabled touchpad (meaning you can scroll using two fingers) makes using the HP Folio 13 a truly enjoyable experience.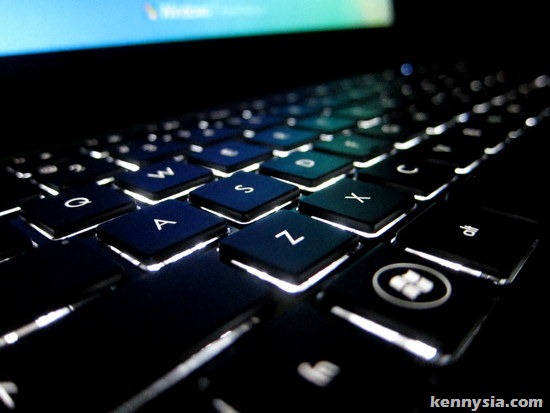 Speaking of keyboards, the backlighting on the keyboard is another awesome feature I like. It definitely helps when I have to use my laptop in the dark. Never know when's the next time I might be on an overnight train sharing a cabin with 3 strangers.
Then there's the useful Instant-On technology. Waking up the laptop from sleep only takes less than 2 seconds, made possible by it's generous 128GB solid state drive.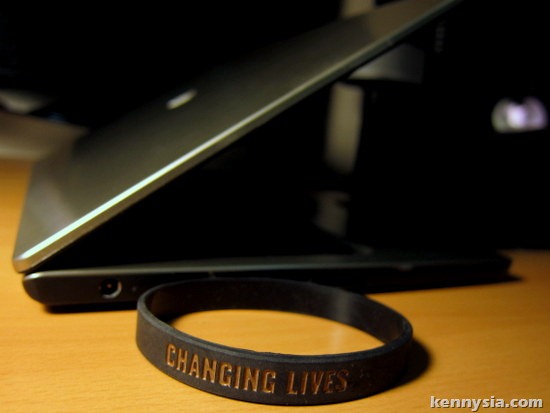 Of course, not everything about the HP Folio 13 may be perfect. There are only few annoying things, many of which can be easily avoided with a bit of effort on my side.
Firstly, the size of the 128GB solid state drive may not be enough for those who love to store loads of unnecessary MP3, photos, videos and porn on the laptop. From my experiences, it is enough for me since I work mainly with words and documents, but I do find it necessary to purchase an external hard drive.
Secondly, with space on hard drive being such premium, it's baffling how the laptop gets installed with so much junkware and games that most of us will never use. I spent a better half of the day just uninstalling all the trial software and WildTangent games.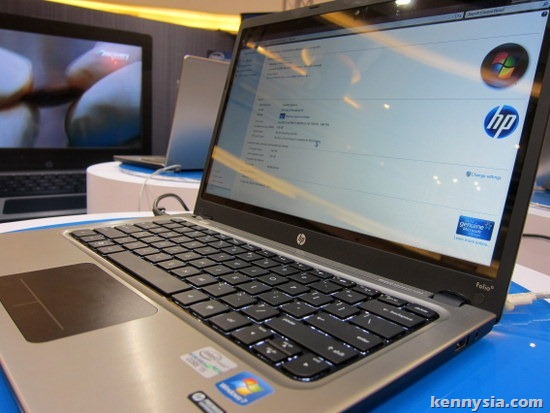 Conclusion? I still love it!
I use the HP Folio 13 now for my day-to-day businesses, bringing it along with me for my frequently travels and quite honestly, I cannot function properly without it. Measuring 18mm thick and 1.56kg with a battery life of up to 9.5 hours, the HP Folio 13 is without a doubt, it is one of the better ultrabooks available on the market right now with all the right ingredients to suit the business-savvy, travel-weary, iPad-hating demographic.
But hey, don't take my word for it.
Read the reviews of the HP Folio 13 on other sites such as PC Mag, Engadget and CNET and draw your own conclusions. :)
If not, just click on the video above and I'll review it out loud for you loh.