My home alarm system had gone wonky.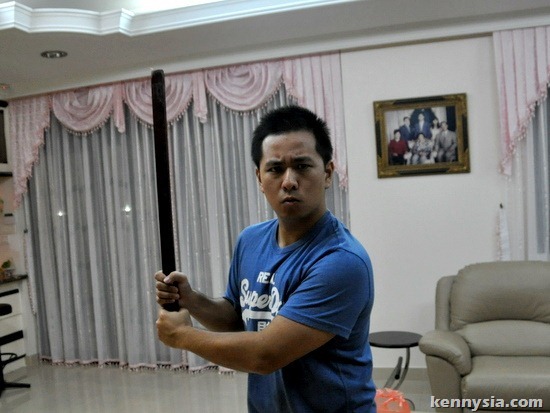 Past few days it had been sounding off when it wasn't supposed to.
I had lost count the number of times I drove home from work because my alarm had gone off, only to find out nothing was wrong. The worst was when I get woken up in the middle of the night to investigate a possible break-in, only to realise it was just the siren going off on its own.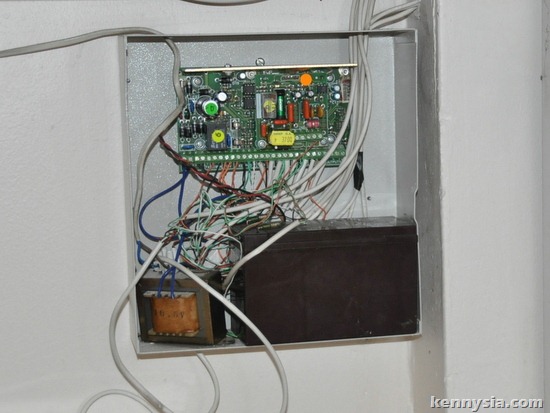 In fact, the number of false alarms were so often that if *touch wood* my house really kena invaded by bad guys, I'm probably just gonna wake up, switch off the alarm and stupidly go back to my sleep.
Then regret when I kena butt-raped.
Realising that this is not a long-term solution, I spoke with my mom and convinced her to change our century-old alarm system.
But change into what? A security guard?
Most security guards I know sleeps when they are on duty anyway. We don't wanna pay somebody to sleep!
So, instead of having a standalone alarm system that simply makes a lot annoying noises when triggered, we opted for a home-monitoring system managed by a trusted security company.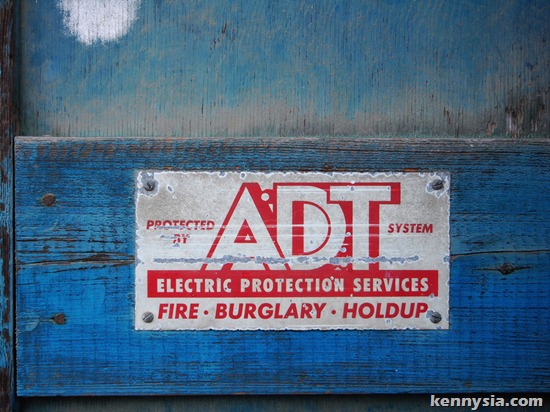 The BIGGEST benefit of having a security monitored by a third party is the peace of mind it provides.
None of us can guarantee we'll be at home 24 hours a day, 7 days a week. 
Sure, my old standalone alarm system rings me up when it gets triggered. But what if my home line kena cut off by the burglar and it cannot call out?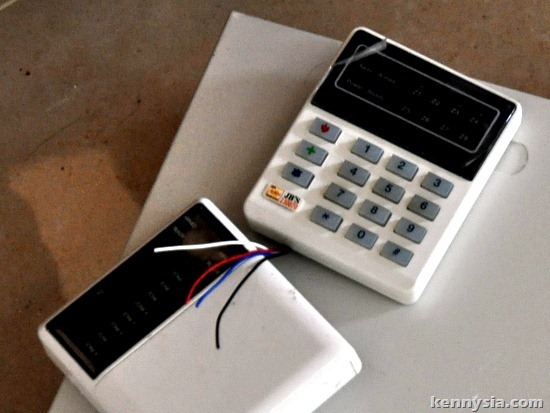 What if all of us are overseas and nobody can get home to investigate the alarm?
With a dedicated security company monitoring my home, at least I can instruct them to send security guards to my house to Ip Man the burglar's ass 7 ways while I am in Bali sipping freakin' soda gembira.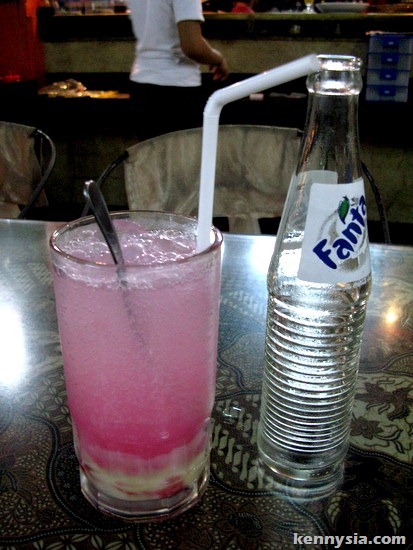 So we ringed up a very well-known security company - ADT.
These guys are one of the world's largest security company, and they are EVERYWHERE. I saw them in the US, I saw them in Taiwan, I saw them in Korea.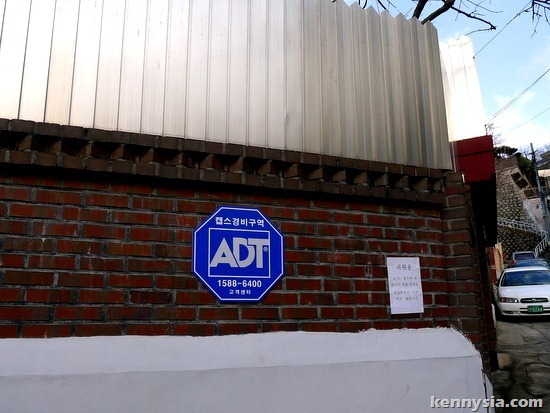 There are thieves everywhere in the world. It doesn't matter if they speak English, Korean or Chinese - they know when they see that blue octagonal sign posted outside a house, it is protected by a private security company, and better not get their asses into trouble.
I want one of that too for my home.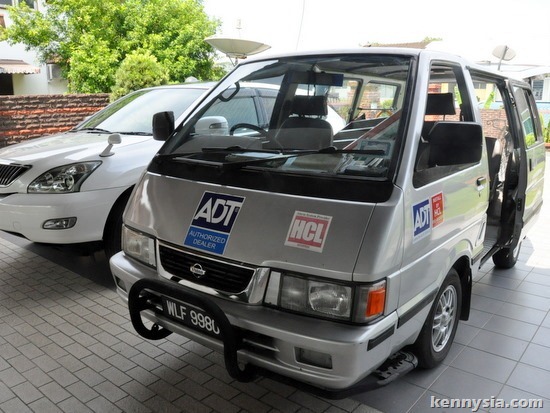 Although there is an ADT office in Kuching, when they came to install the alarm system at my house they were accompanied by an ADT representative from their HQ in KL who introduced himself as "Airbender".
Or so I heard.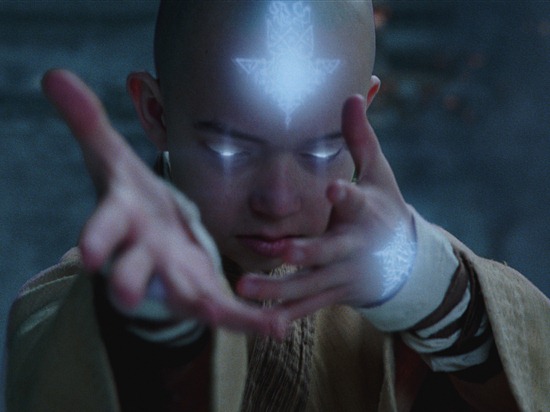 At first I thought, "Wah. AIRBENDER! What a cool name."
Then he passed me his name card, and that's when I realised his name was actually HARBINDER. Not Airbender.
Harbinder Singh, to be precise.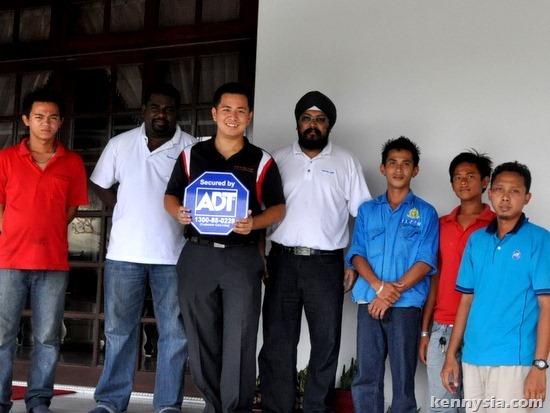 Installation was swift and took up only half a day. Harbinder and his team are also very professional and patient especially with my technophobic mother, explaining to her clearly how the whole thing function.
In short, anytime the alarm is triggered, not only will the siren go off, an alarm signal is automatically sent to ADT's 24-hour central monitoring station. There, the customer service personnel determines the nature of the emergency and then calls our phones or directly to the authorities. So even if we can't be there physically, at least someone is always there to take care of the situation.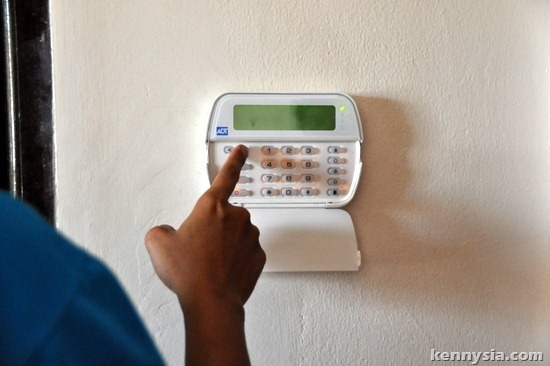 There is a standard contract of 3 years and a monthly monitoring fee of RM75, but I was told ADT is also doing 2 monthly lucky draws for everyone who took up their services between now and 30th September.
Got electrical vouchers to be won!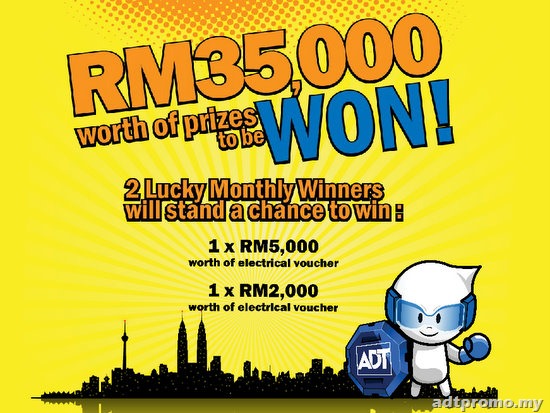 It makes sense.
If I win the RM5,000 voucher, then I can buy a 50" LED TV for my house and not worry it's gonna be stolen. Not bad. More details at www.adtpromo.my
For now, I'm just happy that I no longer have to rush back home from work to inspect faulty alarms going off. All the while, having the peace of mind that my house is protected.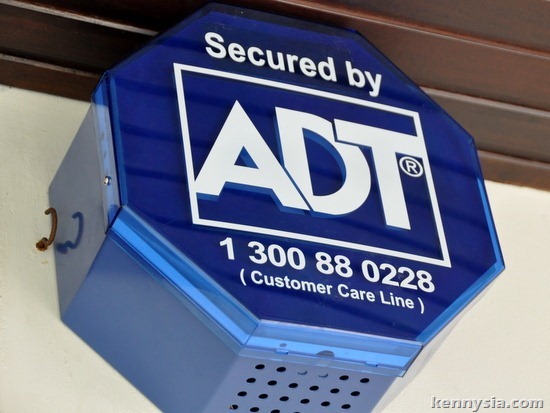 ADT - stands for Alarm Damn Terror.