The first camera I bought was a compact cam.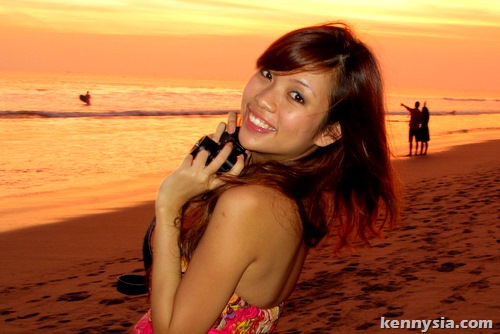 I was quite happy with it. In fact, I loved it so much I didn't understand why some nerds would go around lugging their big heavy SLRs as if it's a cool thing to do.
My friends and I used to joke that maybe those photographers carry it to compensate the lack of size in "the other department". Yeah, we were very mean. But we shut up immediately when we saw the amazing photos that came out of their cameras.
Like this.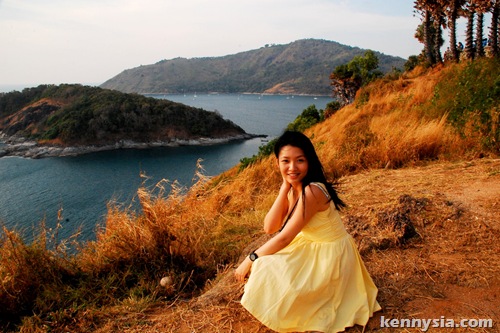 When I see photos like these, my whole body twitched and itched.
No, it was not swine flu. It was an itch telling me it's time to buy a new camera. But to take SLR-quality photos, I need to use big ass cameras. Never mind the fact that I might look like  nerd. I need to cure my itch.
So off I went to the camera shop, plonked down the money. Next thing I know I became one of those nerds lugging around a big heavy SLR, listening to people laughing behind my back saying it's to compensate for my lack of size in "the other department".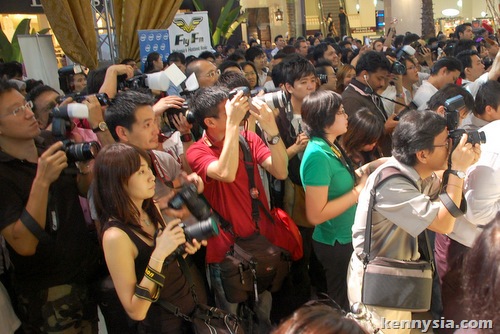 The thing is, I would love it if there's a camera out there small like a compact camera, yet capable of taking amazing quality images like an SLR. I would look less like a nerd and I can bring my camera everywhere.
Wouldn't that be awesome?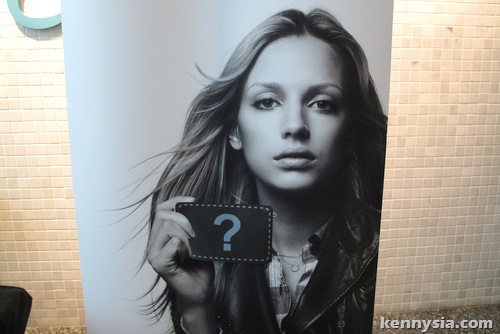 Last time, such cameras would not have been possible. It all boiled down to the way SLRs are constructed with mirrors and stuff. They must always be big and heavy.
Simply put, it was not possible to have a small and slim SLR camera, just like how it's impossible to have a ballet dancer who is fat and obese.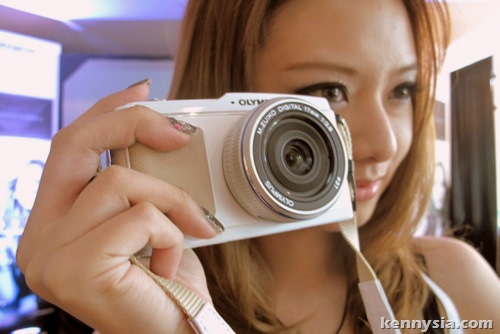 Then Olympus came and said, "Screw that! We'll show them how to make a small camera that can take SLR-quality photos!" 
And so a revolutionary new technology emerged.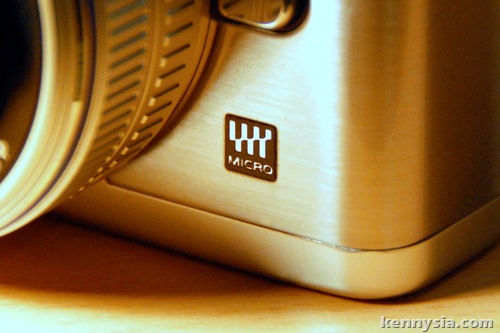 Out comes the Micro Four-Thirds.
It is the one of first cameras in the world that is small in size, yet capable of taking amazingly sharp and precise SLR-quality photos.
Not only that, these cameras can take full high-definition videos with stereo, capable of changing into a suite of different lenses and do all sorts of things that neither compacts nor SLRs can do on their own.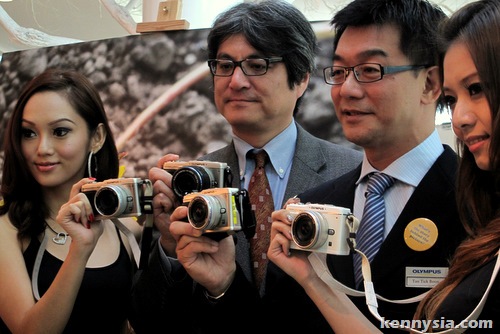 When Olympus made the announcement on the new camera, people were salivating. And it's not because Crissty Chiang was one of the models.
The Micro Four-Thirds caused such a huge stir in the photography world because finally, someone has come up with something that combined the best of both compacts and SLRs.
This is not a compact camera.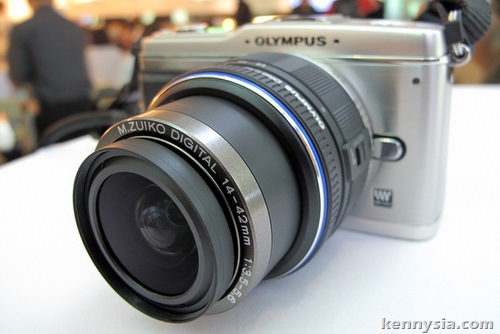 It is not an SLR. It is not even a semi-pro.
The truth is, it's not possible compare a Micro Four-Thirds to any existing camera on the market. The Micro Four-Thirds is in a whole new league on its own. And the first camera from Olympus that uses this kickass new standard is the Olympus PEN E-P1.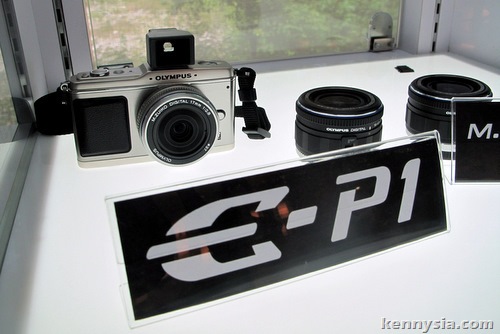 I am gonna be honest though.
There are two gripes I have with the Olympus E-P1. One is that it costs RM2,999 for a single lens kit. The other is that it doesn't come with a built-in flash.
It's possible to get an external flash, but that would cost more and add an extra bulk to the camera.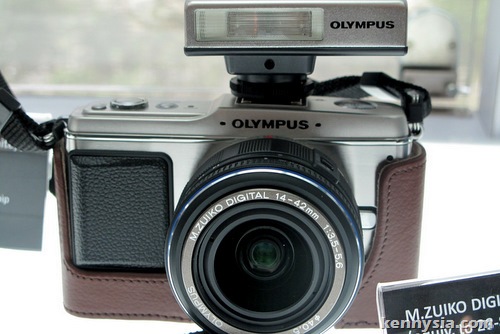 That aside, the Olympus E-P1 is actually very very good.
I'm not gonna go into all the techy stuff like how it comes with M. Zuiko lens, can go up to ISO 6400 and shoot RAW (sounds a bit salah) because that's what geek sites like CNET is for. Instead, I took my review unit out for a whirl so you can make your own judgment.
All the photos here are taken with the Olympus E-P1 and are completely untouched by Photoshop. It's also clickable so you can see them in their naked full 12.3 megapixel glory.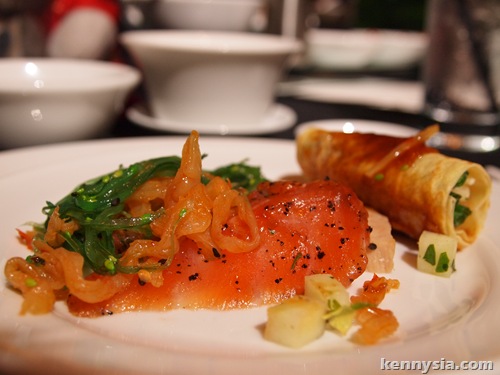 A macro shot - Appetizer at Josiah and Kim's wedding.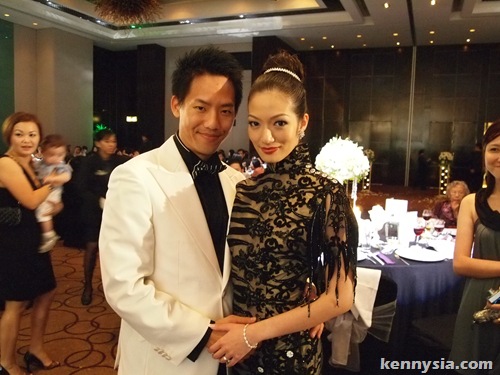 Portrait shot of the newly-weds. Mind you, this is in low-light and without flash!
Widescreen video recorded in high definition and stereo sound.
I'm amazed by how crisp the video turn out. As icing on the cake, you can even set the camera to automatically snap a photo at the end of the video.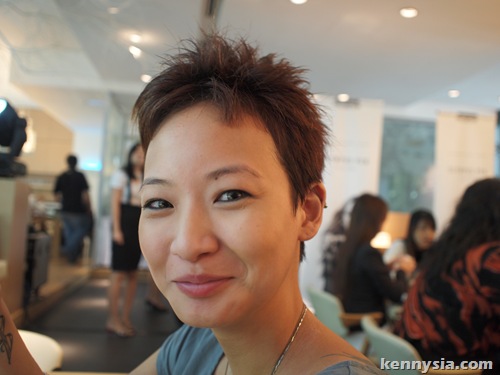 JoyceTheFairy at the launch of the Olympus E-P1.
Check out how the background is blurred due to camera's depth of field. I couldn't tell the difference between this shot and that from an SLR.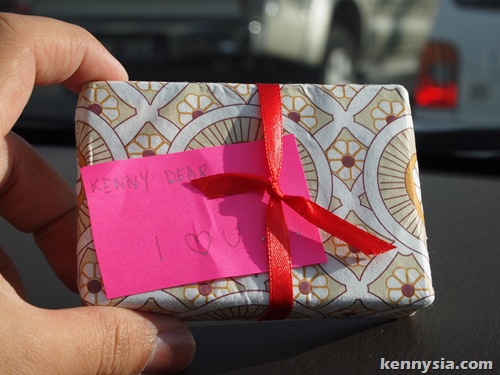 The most ridiculous gift I have ever received from an anonymous sender.
Unfortunately, it is NOT from a girl. :( The content is so traumatising I can't even post it up here right now. Maybe I'll reveal it next time.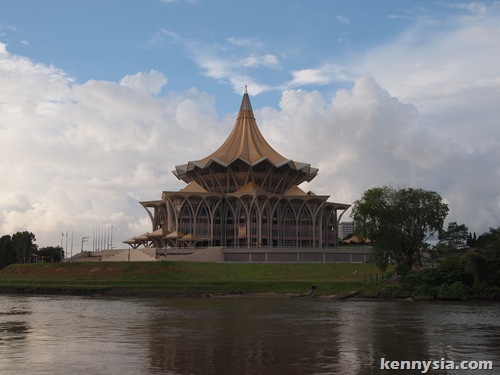 The newly-constructed Sarawak state assembly building.
Come to think of it, how come all our government buildings look like the Sun Harvester unit from Transformers?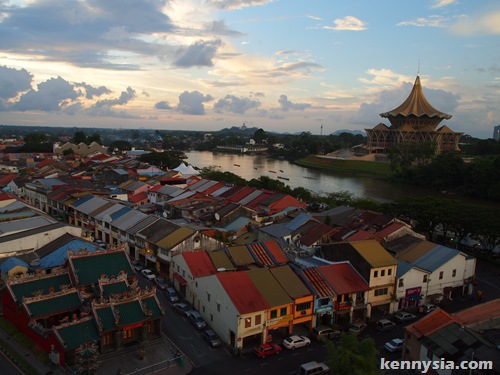 The old side of Kuching, during sunset.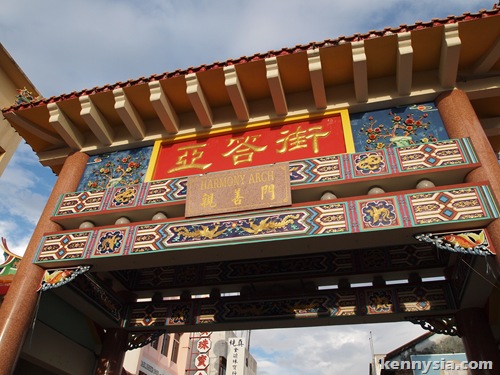 Harmony Arch at Carpenter Street, Kuching.
There's a special feature built into the Olympus E-P1 called "art-filters". These are like Photoshop effects to enhance the artistic quality of the picture, but done in real-time.
Here's the Harmony Arch in Pop-Art mode.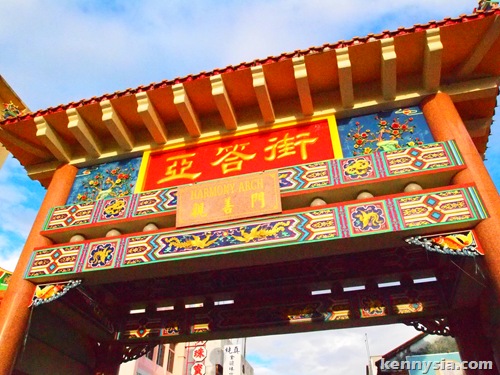 The Pop-Art filter gives it an over-emphasis on the bright colours, to make it as if you're looking at the world through the psychedelic eyes of a little boy.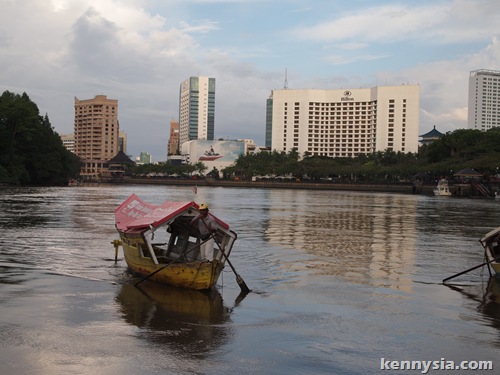 River taxis on the Waterfront.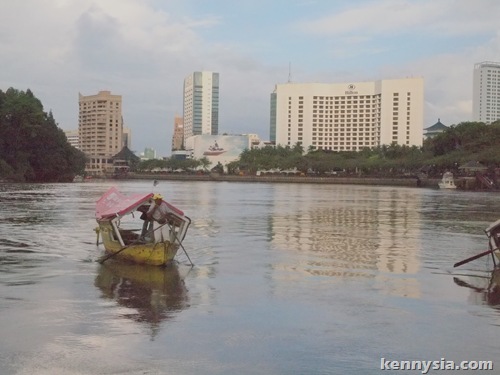 In Pale & Light Colour mode. Gives it a 1960s feel. Like an old photo from your mother.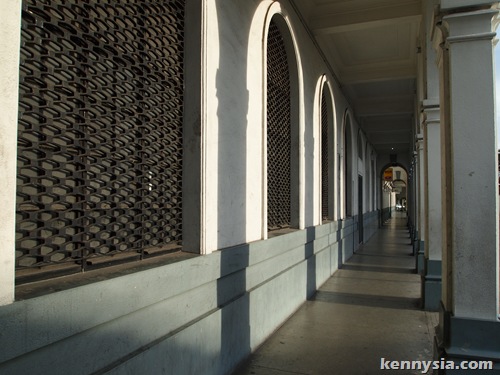 The General Post Office of Kuching.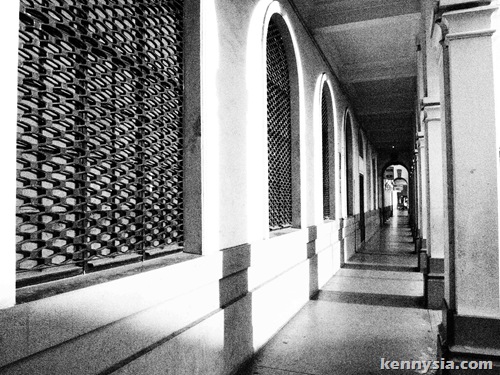 The General Post Office in Grainy Film mode. Gives it a 1940s feel. Like an old photo from your grandmother.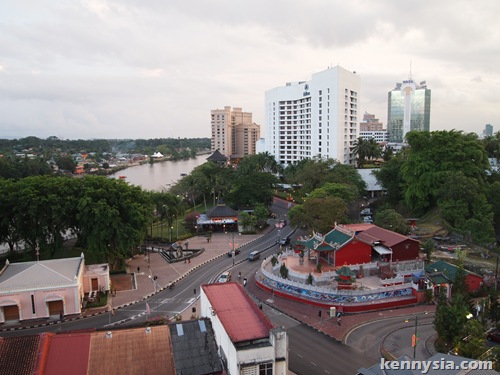 The Kuching skyline from the top of Medan Pelita.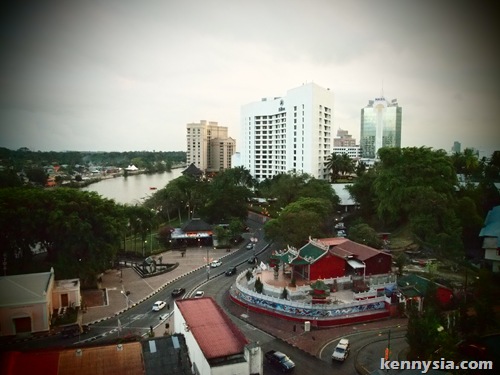 The Kuching skyline in Pin Hole mode. Gives it a lomography camera feel. Like a photo from your pet hamster.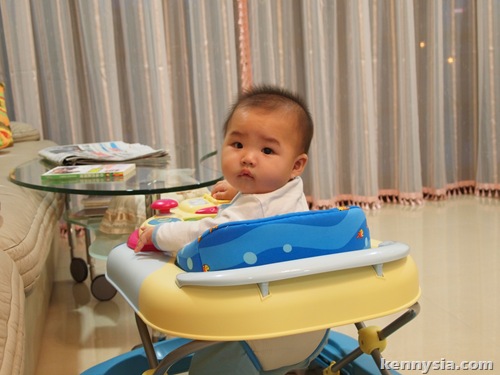 Ethan in Child mode. My 6-month-old baby nephew looking a little lost.
Sorry, cuteness not included.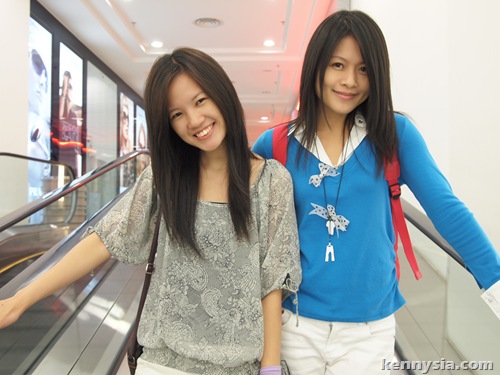 Hot chicks Hui Wen and Sheylara in Kuching, before they got swallowed up by bees and mosquitoes doing the Borneo Highlands Nature Challenge.
One thing I think girls are absolutely gonna love about the Olympus E-P1 is that it can smoothen out imperfections in skin tone and texture. It's great because every photo you take of the girl will make them look like Zhang Ziyi.
This is Hui Wen zoomed in 100%, before and after Zhang Ziyi Mode.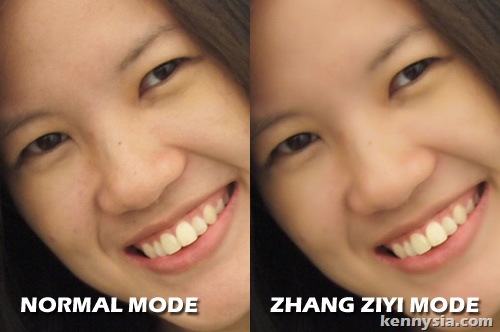 Quite awesome, isn't it?
It works especially well on girls, but I wonder if it works for guys as well? Let's try.
This is a photo of me taken with the Olympus E-P1 under normal conditions.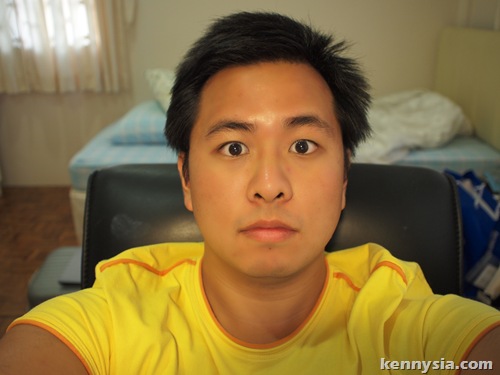 And this is me after using the camera's Zhang Ziyi Mode.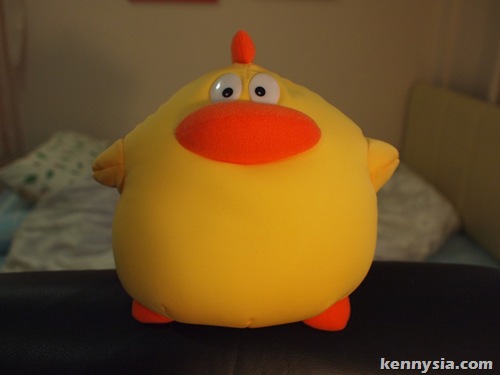 Ok, that didn't work as well as expected. :(